You have just taken an important step in learning English!
What you can expect in your inbox...
Let's get back to English!
Check out a few of our most recent lessons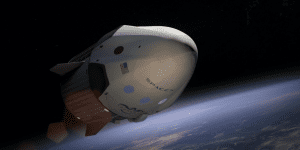 For the first time ever, a private company – Space X – sent an astronaut into space. As people are getting more comfortable with the idea of private companies venturing into space, they're also beginning to ask more questions about when space tourism will be available to the public. Plus, learn what it means to be in a "dry spell."
Read More »
After months at sea, an estimated 200,000 crew members' contracts are ending. But these seafarers are unable to step foot on land due to quarantine rules, much less return home to see their families. History has shown that exhausted and lonely crews can be a recipe for disaster. Plus, learn the English expression "grind to a halt."
Read More »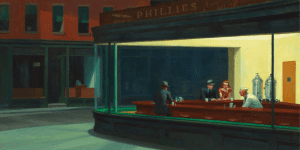 Edward Hopper was a 20th century American oil painter, and his work has recently had a burst in popularity online. His paintings show people and buildings in solitude and stillness – scenes all too familiar in the age of social distancing and isolation. Plus, learn the English expression "on the outskirts."
Read More »
If so, you might like our exciting membership, Plain English Plus+
Here are all the ways Plain English Plus+ can help you go from 'intermediate' to 'advanced'
Our lessons are about current events, people, places, technology, business, health, the environment, and much more. You'll always find a lesson that's interesting to you.
Expression lesson library
Conquer English expressions and phrasal verbs with our library of over 250 audio lessons all about the words and phrases English speakers use every day.
Pick the speed that's right for you! All our audio lessons are available at a slower, learning speed and at a fast, native speed. Train your ear and lose your dependence on transcripts & subtitles.
Do you ever get stuck trying to express a complicated idea? Our video lessons teach you how to express yourself in English and challenge you to apply what you learn.
Translations in transcripts
Full transcripts of all lessons include instant translations of difficult words and phrases into seven languages, including Portuguese, Spanish, German, Japanese, Italian, Chinese, and French.
Learn five new words with each lesson! Practice the flash cards on our web site or via the Quizlet mobile app.
Improve your pronunciation by recording your own voice, listening to yourself, and comparing your pronunciation to Jeff's.
How much did you understand? Check your listening and reading comprehension by taking the quiz after each lesson.
Practice your verb tenses and prepositions with our interactive "fill in the blank" exercises.
Let's face it: studying is hard work. We're here to help with mini-courses about English skills to help with your speaking, reading, writing, and listening.