Upgrade your skills in English
Improve your listening, expand your vocabulary, and speak English with more confidence.
Learners from 160+ countries love Plain English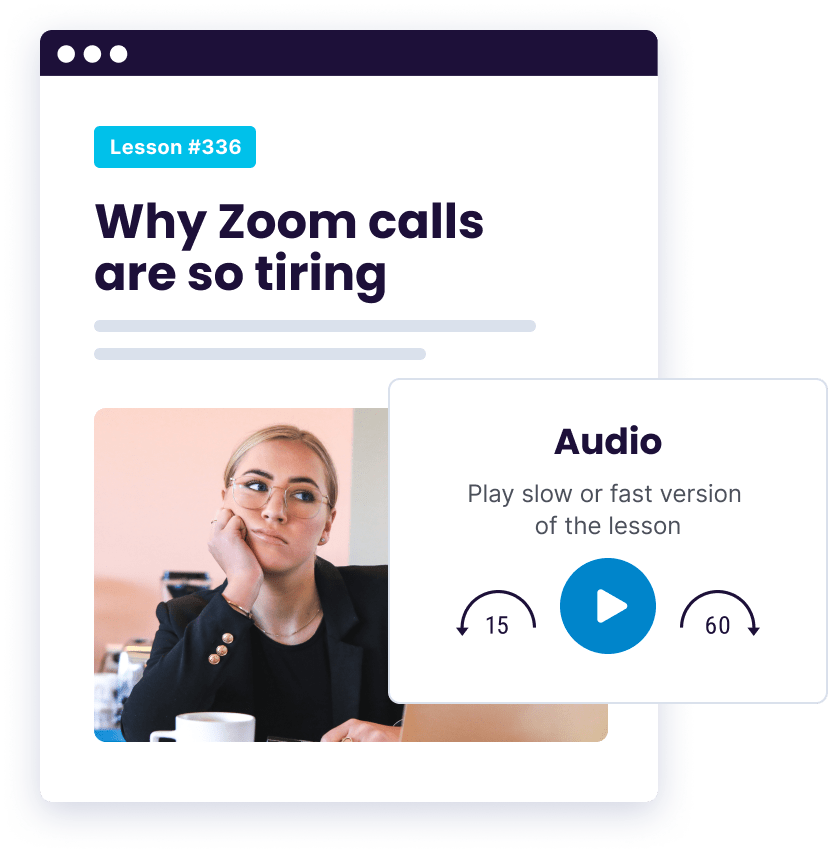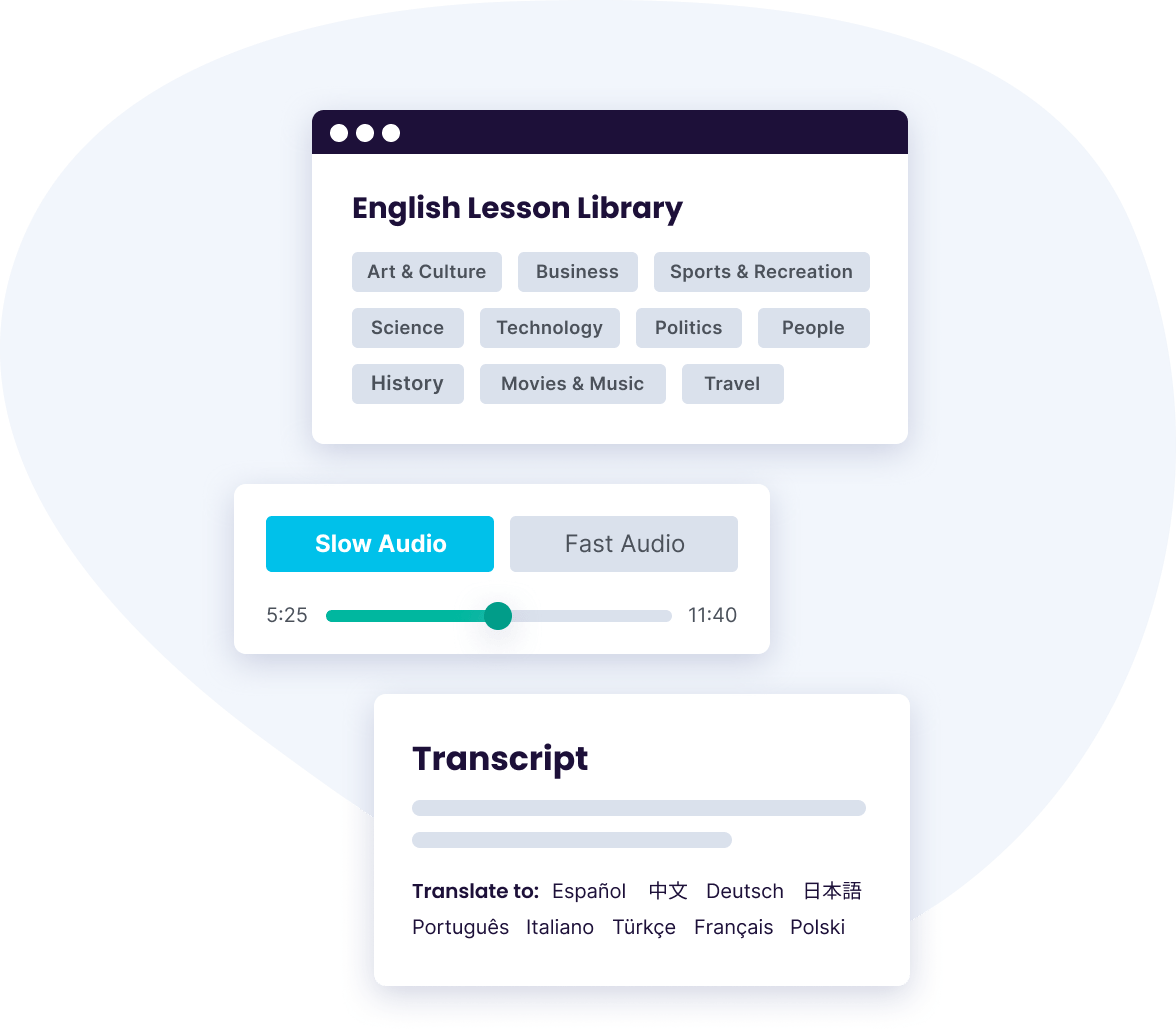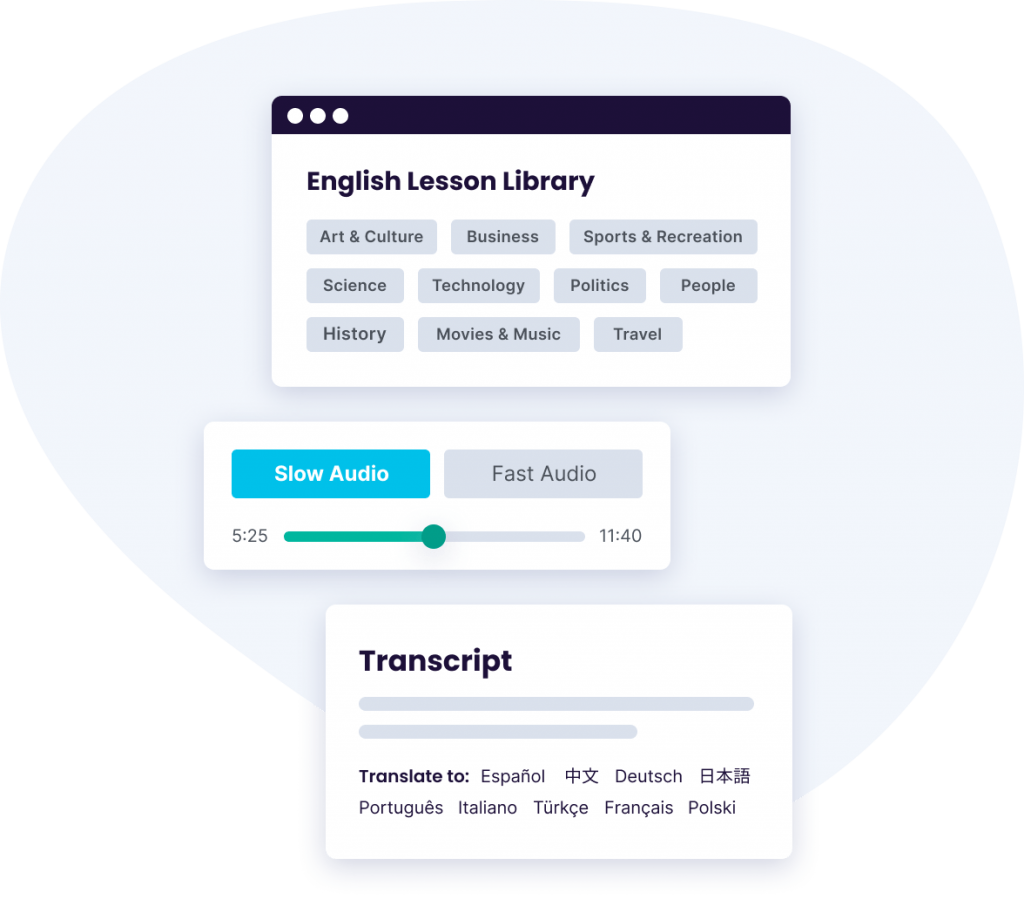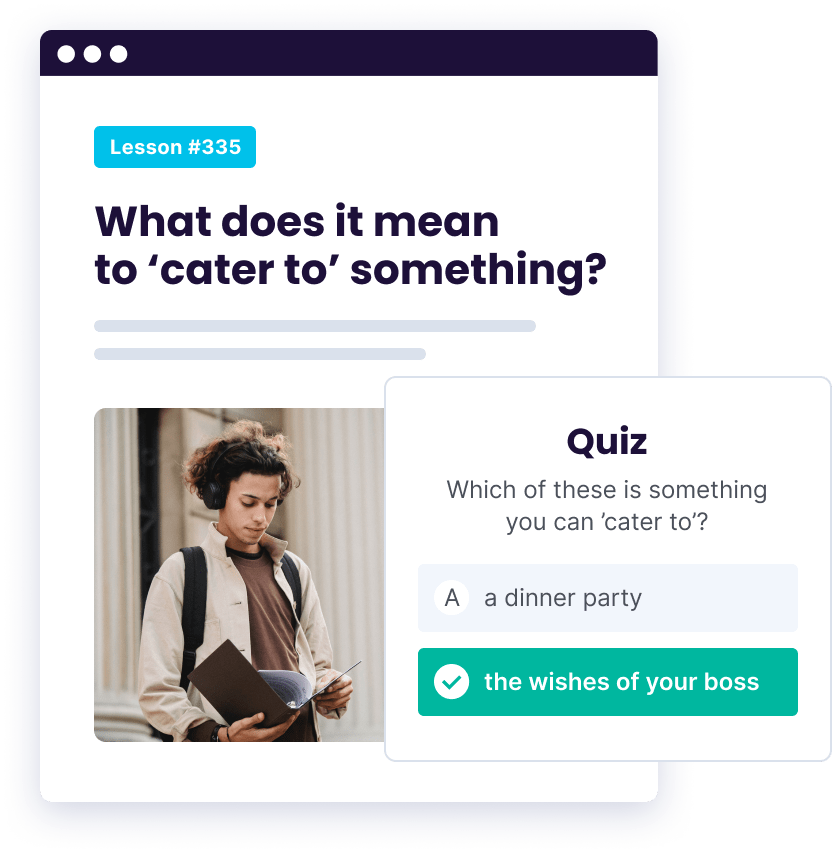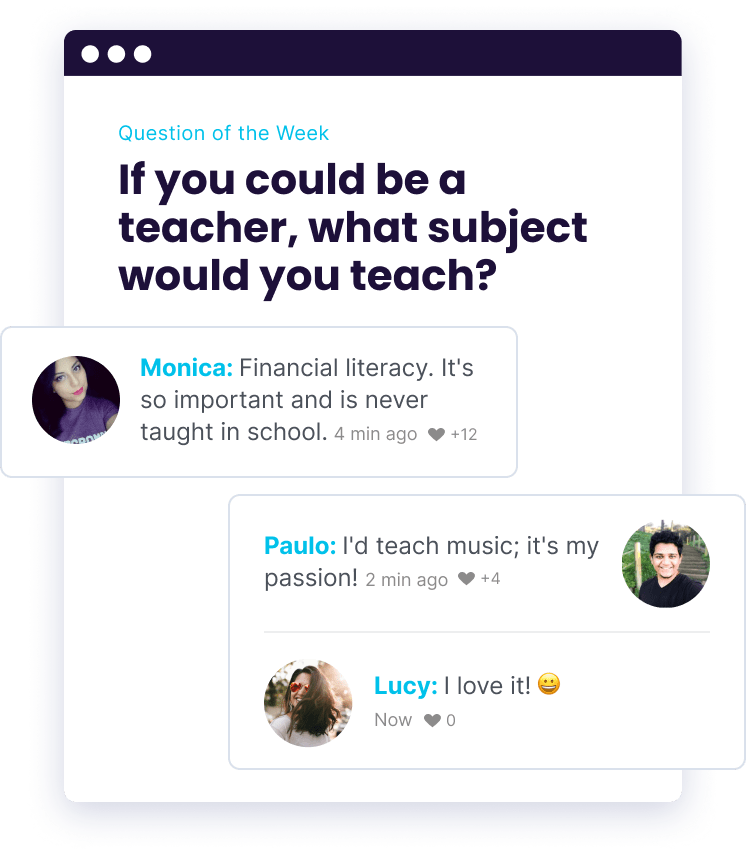 Before Plain English, I was able to understand 50% of a conversation, but now I'm able to understand more than 90%, which is a great achievement for me.
Online English lessons with a personal touch
Get personalized feedback on your writing and practice speaking on live conversation calls.
Now is the time to upgrade your English