Looking to upgrade your English?
We have the lessons, tools and community support that you need to make real progress in English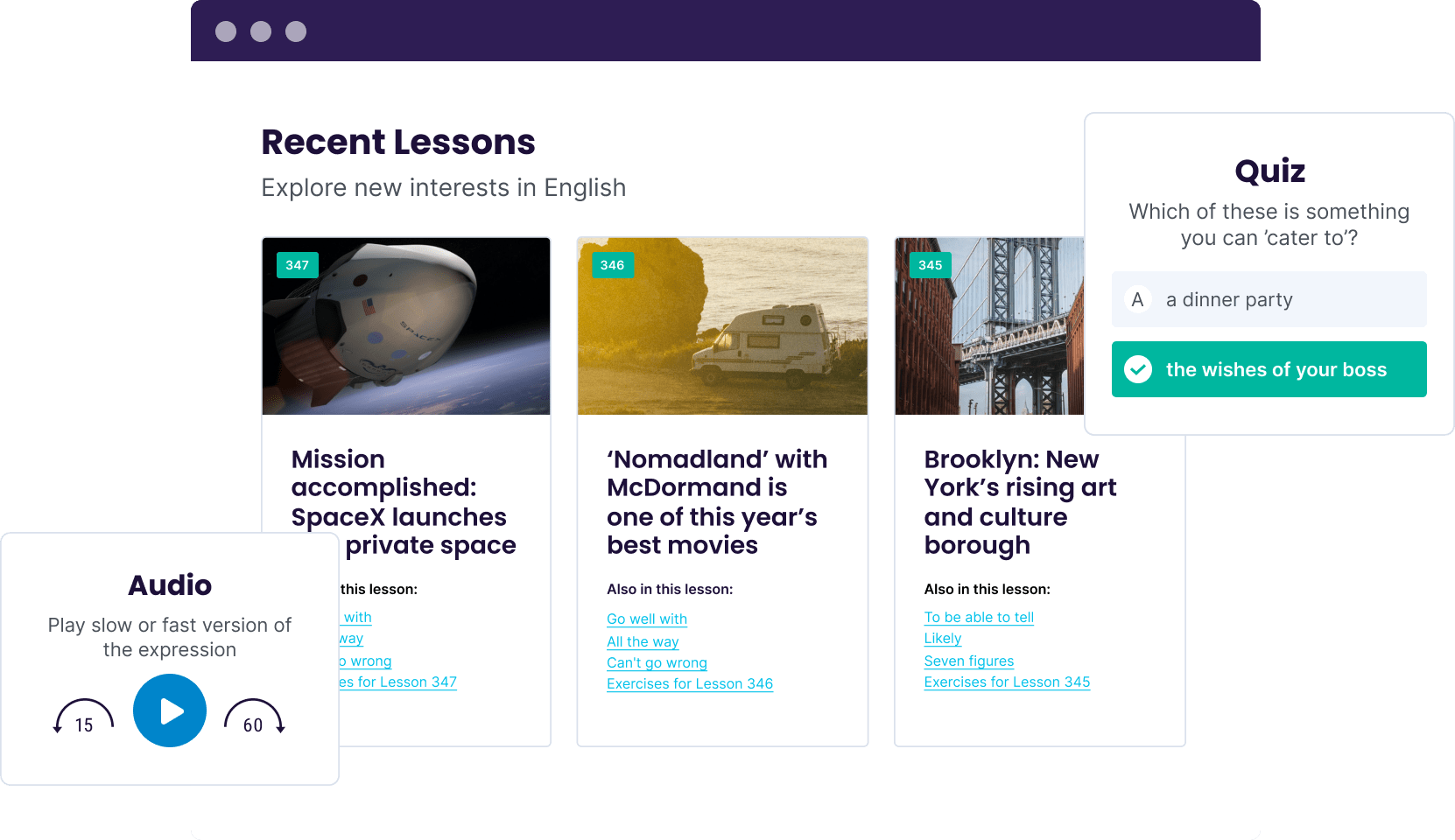 Plain English helps you take control of your learning with real-world lessons, a supportive community, and a strategy to make real progress.
A little bit about us…
Plain English was created by language learners just like you, so we know exactly what you need and where you struggle.
We don't believe in memorizing long lists of words. We don't believe in making unrealistic promises about how "fast" you can get "fluent."
And while Instagram and ChatGPT can be helpful, we think stories and connection are a better way to build your skills in English.
So if you want to memorize long lists of words, or if you really want to sound like a textbook someday, then Plain English might not be for you.
Otherwise, keep reading…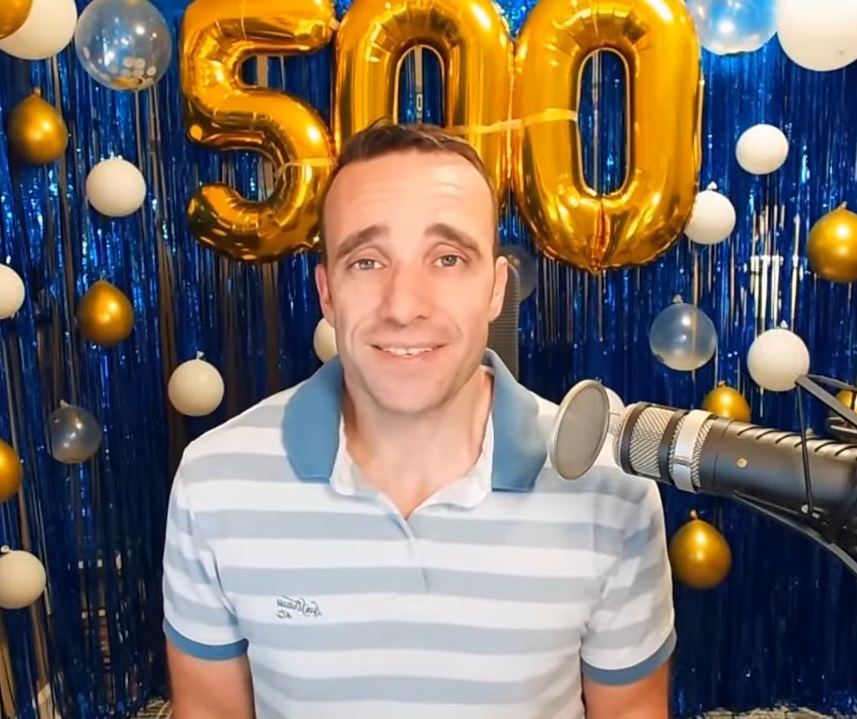 Hi, I'm Jeff
I love reading, traveling, and watching baseball. My first language is English; my second is Spanish.
I'm the founder of Plain English and the voice you hear in the Plain English podcast and all lessons.
For over 15 years, I worked in business consulting in Chicago and New York City. And while I enjoyed my career in big business, I really wanted to help people in a more direct way.
That's when Plain English was born.
Curious about the picture? That was taken from the live stream of our 500th podcast episode.
Our vision
Language learners want to use authentic English, the way it's really spoken, not the sandbox version of English that is so common in the classroom.
That's why everything we do here at Plain English is based on stories. Our lessons all start with current events, trending topics, and things that matter in the world right now. From there, we always use real-life stories and examples to help you remember what you learn and use your new English tools correctly.
The topics are great. This is exactly what I want when I listen to English.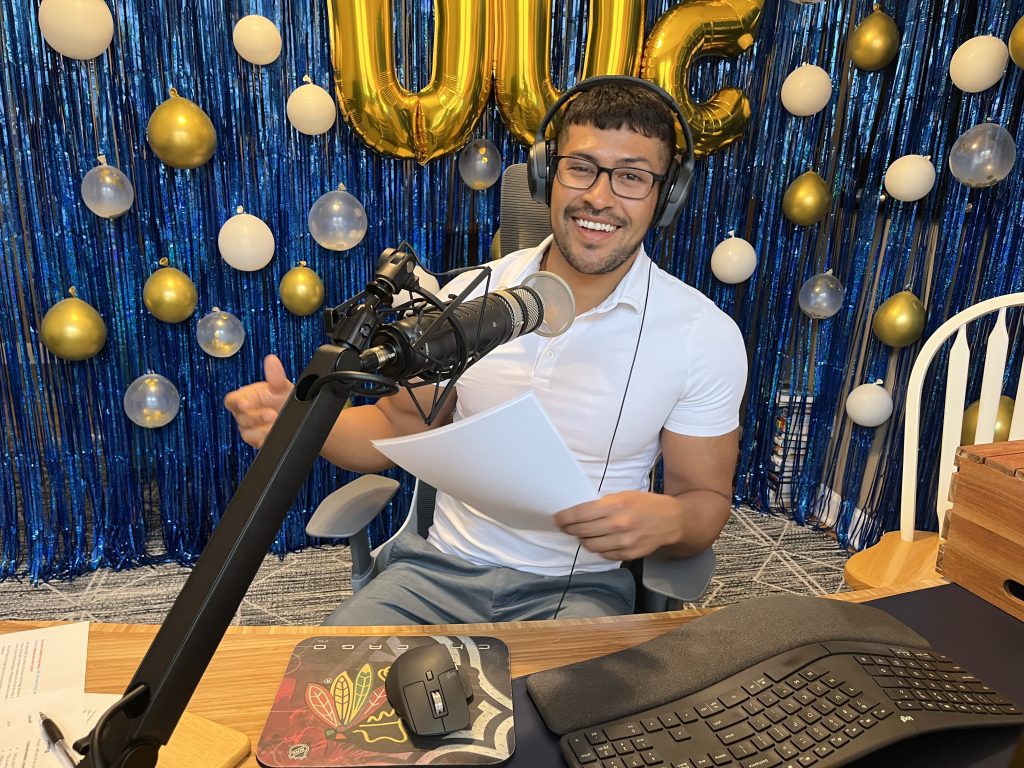 Hi, I'm JR
I'm a big foodie and I love trying new restaurants. I'm originally from Mexico, but now I live in Chicago.
I'm the producer of Plain English. I make sure our full lesson sets are ready for you every Monday and Thursday.
Every Thursday, I pick an English song for us to listen to. I also send our members a summary of every lesson. And I get the discussion going in our community with a Question of the Week.
Our values and approach
Plain English is not like the other English courses you've seen online. And we like it that way! Here are the values that make us different:
We treat you like an adult
Our lessons are real-life English about topics relevant to the world today. We're not afraid to express our opinions in our lessons. We know you may not always agree, but that's part of the experience, right?
Stories help you remember
The internet is full of lists…lists of words, lists of examples. Many of them are either out of context or simply incorrect. We do things differently. We take our time showing you exactly how to express your ideas in English, with stories to put everything in context. That helps you remember and it helps you get it right.
Community support is key
Sure, you can scroll through Instagram or have a lonely conversation with ChatGPT. But at Plain English, we think you'll learn faster with community support. Our Plus+ members enjoy live small-group calls, discussion forums, and on-demand support. But our free members also connect with us and get to know other members in our Facebook group.
Something for everyone
We know not everyone has the budget to join our paid membership. That's why we have a high-quality free membership with no strings attached. While you can make faster progress with the tools in our Plus+ membership, free members can still enjoy hundreds of pages of English-learning audios and transcripts.
No false promises
Learning a language is marathon, not a sprint. We don't believe in making unrealistic promises about how "fast" you can be "fluent." (In fact, being "fluent" isn't even everyone's goal.) Instead, we promise that you can get better every single week by listening to the lessons, doing the exercises, and participating in the community.
Three more things about us
Here are some fun facts to help you get to know us better
Where we're from
Jeff is from the United States, but lives in Mexico. JR is from Mexico but lives in the United States.
Jeff is from the northeast of the United States, but lived many years in Chicago. He now lives in Mexico City. JR is from Veracruz, Mexico, but now he lives in Chicago.
How it started
Plain English started as a hobby podcast and has grown every year since.
You should see the original web site! Plain English started in 2017 as a podcast only. But it later grew into a full membership with members from every continent.
Bests and worsts
Our favorite thing is meeting listeners; our least favorite thing is dealing with tech failures.
One of our favorite moments was the live YouTube stream of Lesson 500 and the champagne toast. Our least favorite things are dealing with spam and web site crashes.
Join Plain English
See how much you can learn when you start listening to our real-world lessons
Join Plain English