Why Plain English?
You'll get fun lessons, tons of practice, and a supportive community so you can improve your English every day.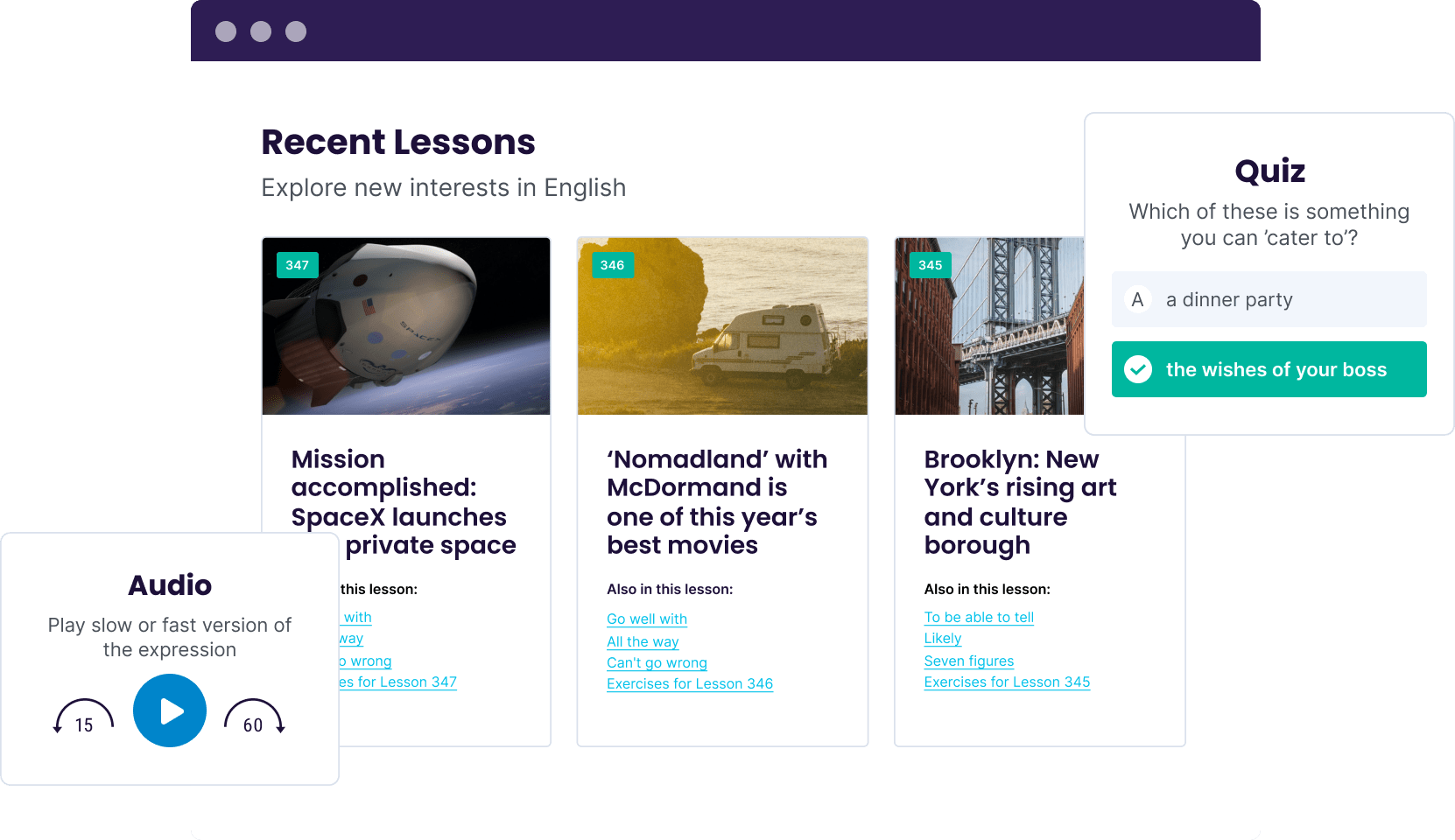 What is it?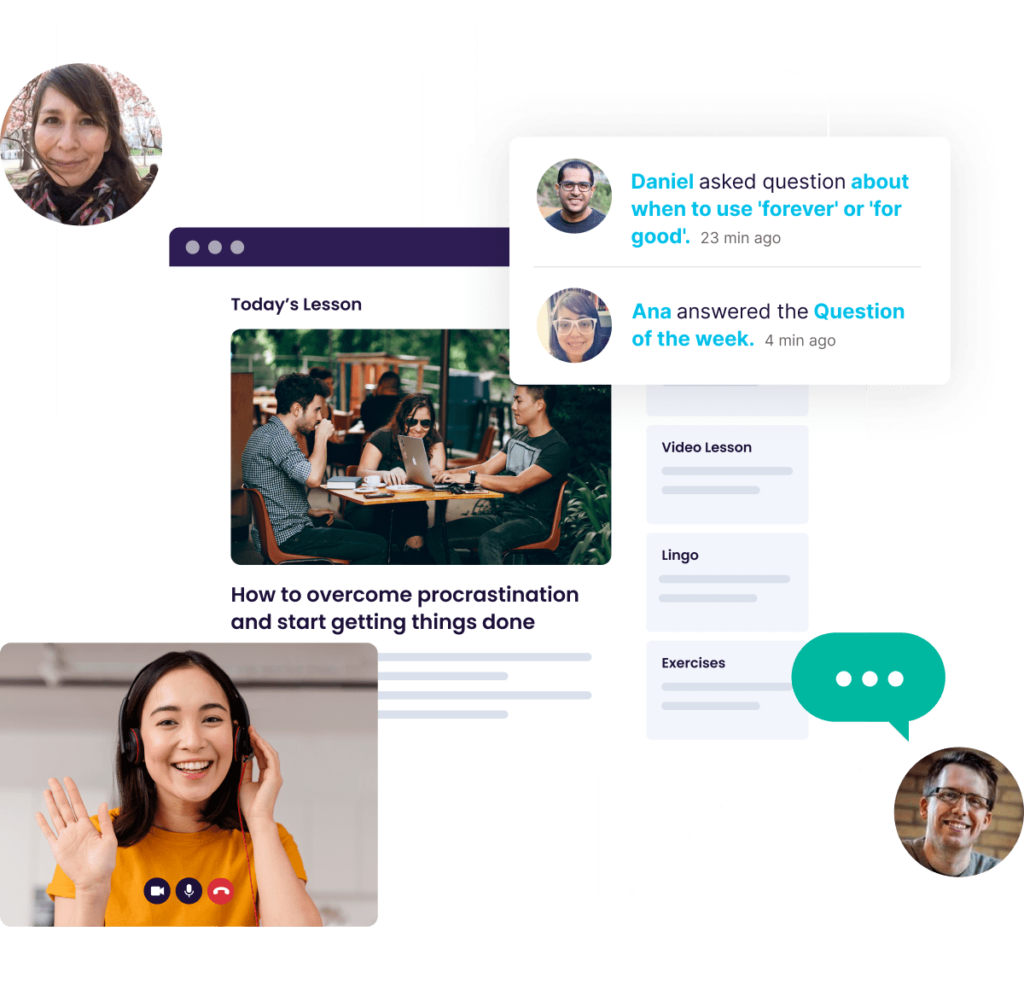 An English learning platform like you've never experienced
Plain English is built with the modern learner in mind. Our lessons are based on current events and trending topics, so you'll never be bored learning English and you can start using what you learn right away.
You won't waste time with inauthentic scenarios and you won't be learning from a cartoon.
You will learn real-world English, from a real person, at a pace that works for you. And if you're ready to dig deeper, we're here to give you personalized help.
Heard enough? Get started today
What's inside?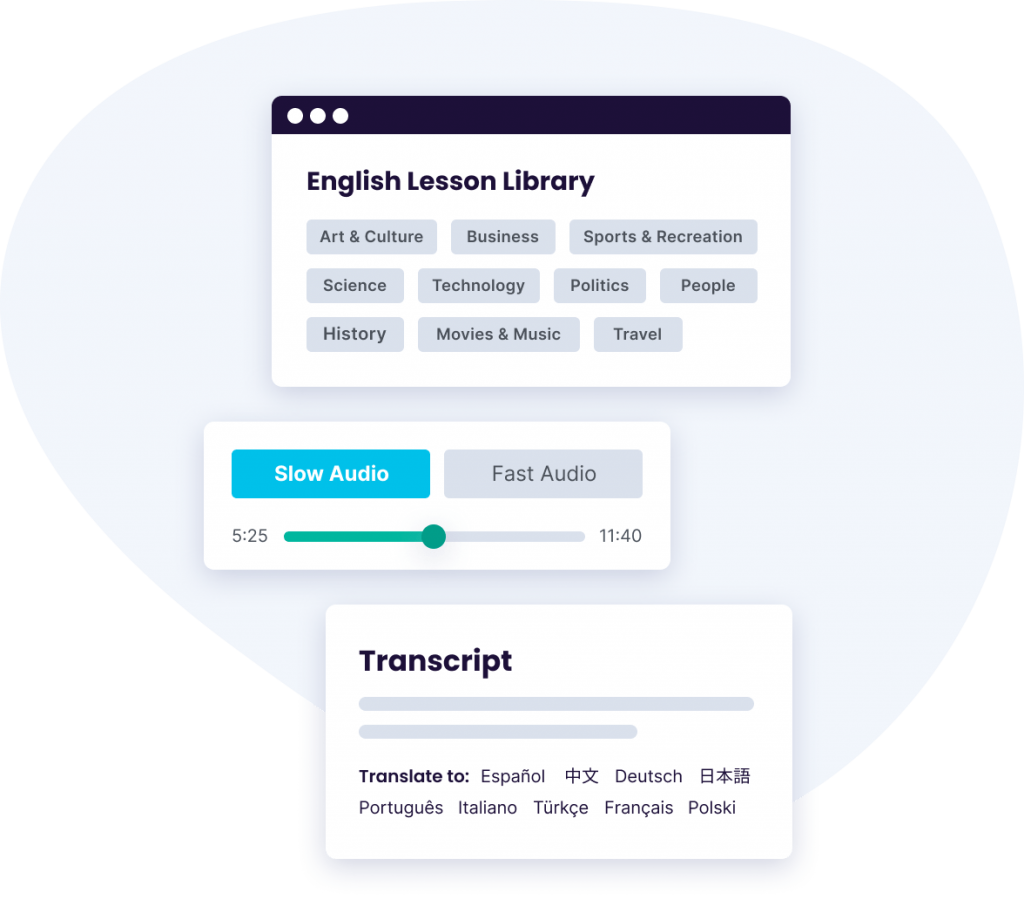 Lessons you'll love
Follow your passions or explore new interests in English with 460+ lessons about business, technology, science, health, travel, culture, politics, and more.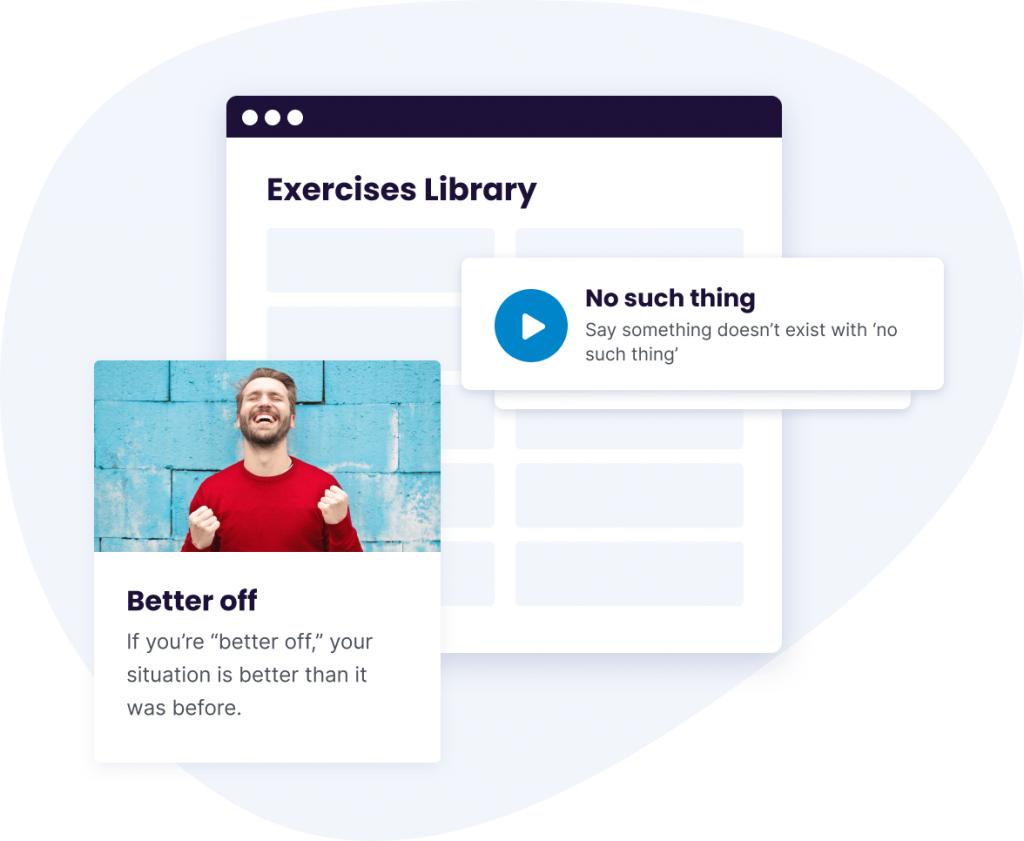 Tools to speak English like a native
English is full of confusing expressions and phrasal verbs like 'No such thing' and 'Better off'. So we show you exactly how to use them in conversation, with tons of easy-to-follow examples. And it's all in the warm and friendly style we're known for.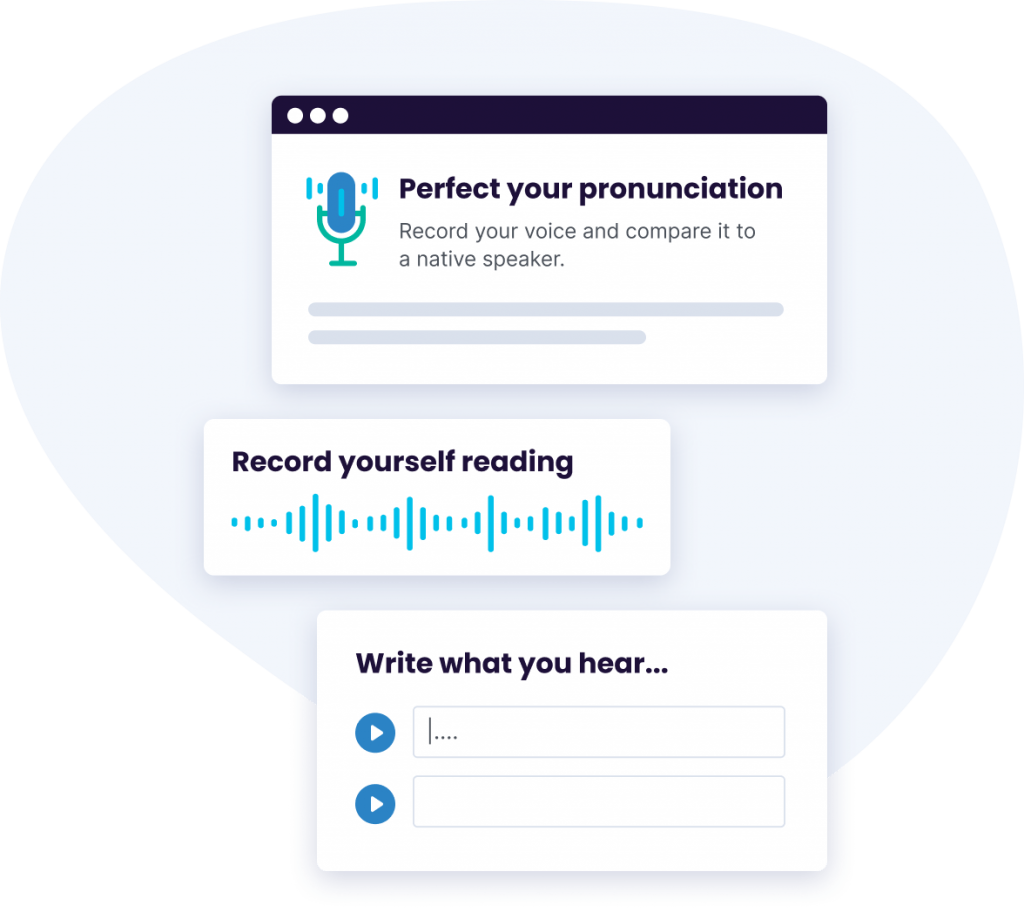 Something new all the time
New lessons come out every Monday and Thursday, so you'll always have something fresh to explore. Seen all our lessons? Take the weekly review quiz to brush up on what you've learned.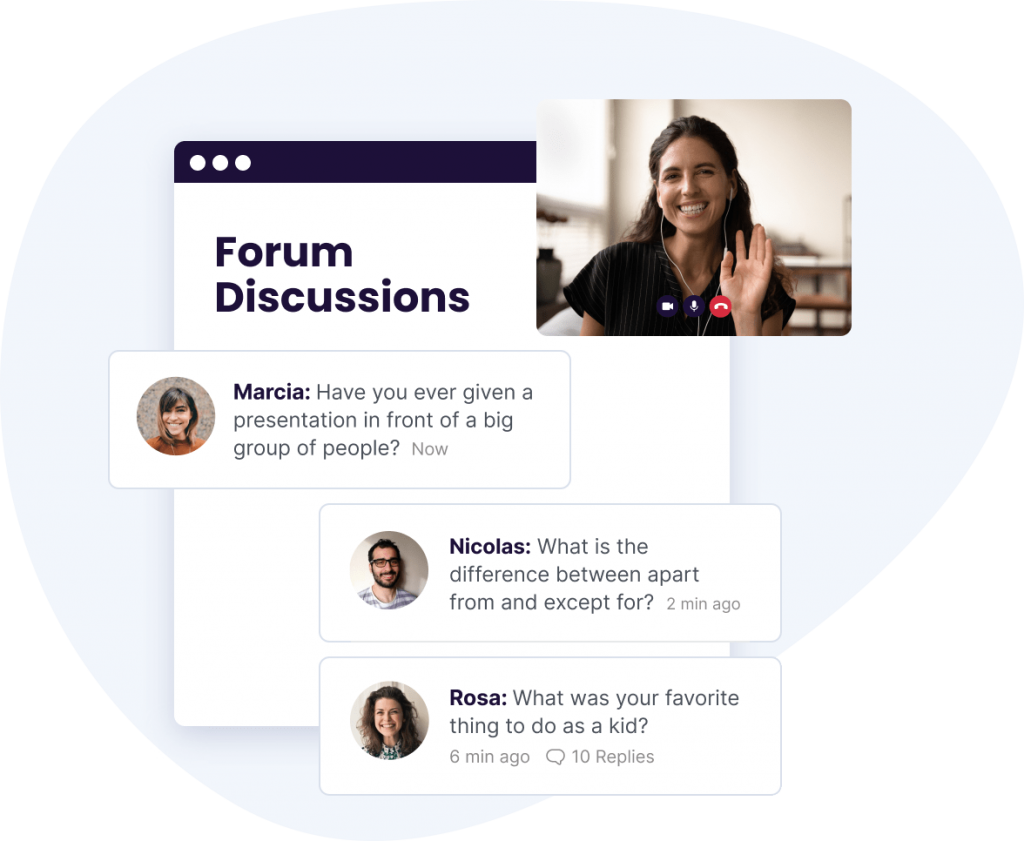 Help when you need it
Over 15,000 English learners independently follow our weekly lessons. But if you're ready to upgrade your English with a supportive community, we offer these great resources to Plus+ members:
A special practice area to get feedback on your own writing
An exclusive area to ask any question in English
'Question of the Week' to help you practice your writing
Live conversation calls on Zoom 3x/month
My understanding of English has improved significantly.
Who is Plain English for?
No matter your reason for learning, you can upgrade your skills with Plain English
Climbers
Advance in your career with the international language of business
'Business English' is real English. With Plain English, you'll learn the language of the real world (including the business world) with fascinating topics and an easy-to-use interface.
Explorers
Enrich your travel, make new friends, and enjoy music and movies in English
Turn off the subtitles and put away your translator: with Plain English, you'll be more prepared than ever to explore the world in English (without Google's help).
Lifelong learners
Re-connect with English and enjoy learning a language for its own sake
Life is better when you can speak a second language. It's never too late (or too early) to discover the benefits of language learning.
Frequently-asked questions
Don't see your question below? Send us a note.
Ready to join?
Click below and pick a plan: one is free