Why Plain English?
Fun lessons, tons of practice, and a supportive community so you can improve your English every day.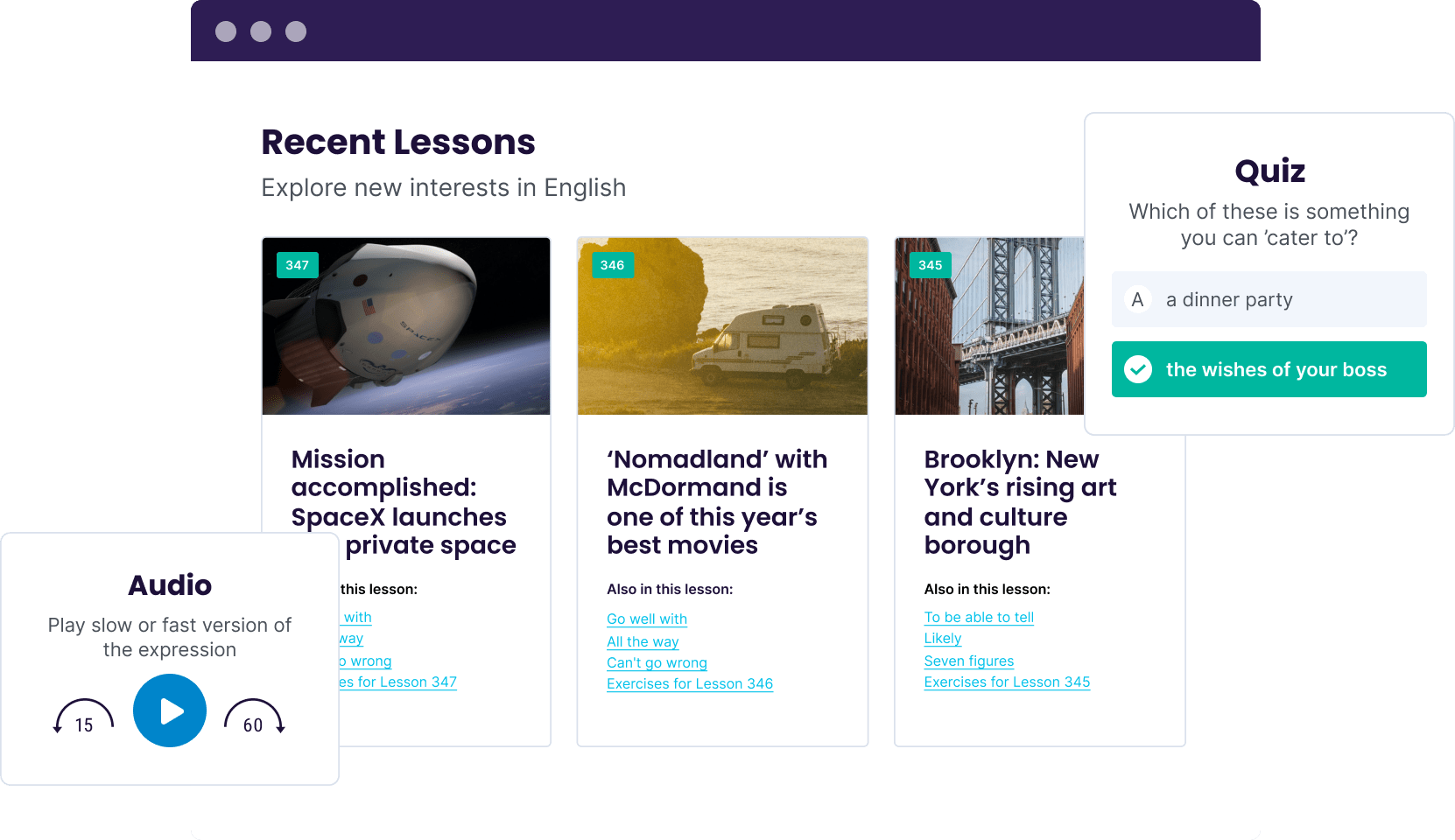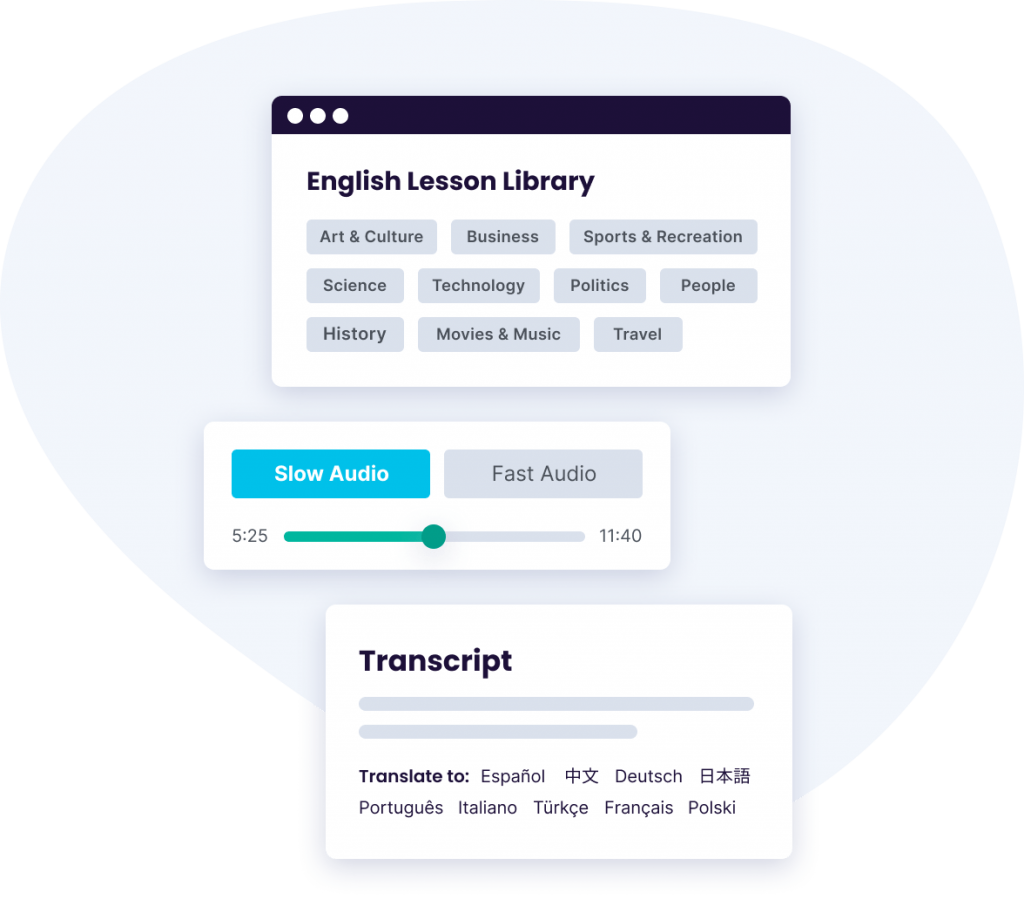 Learning English should be fun
You can follow your passions or explore new interests in English with 400+ lessons about business, technology, science, health, travel, culture, politics, and more.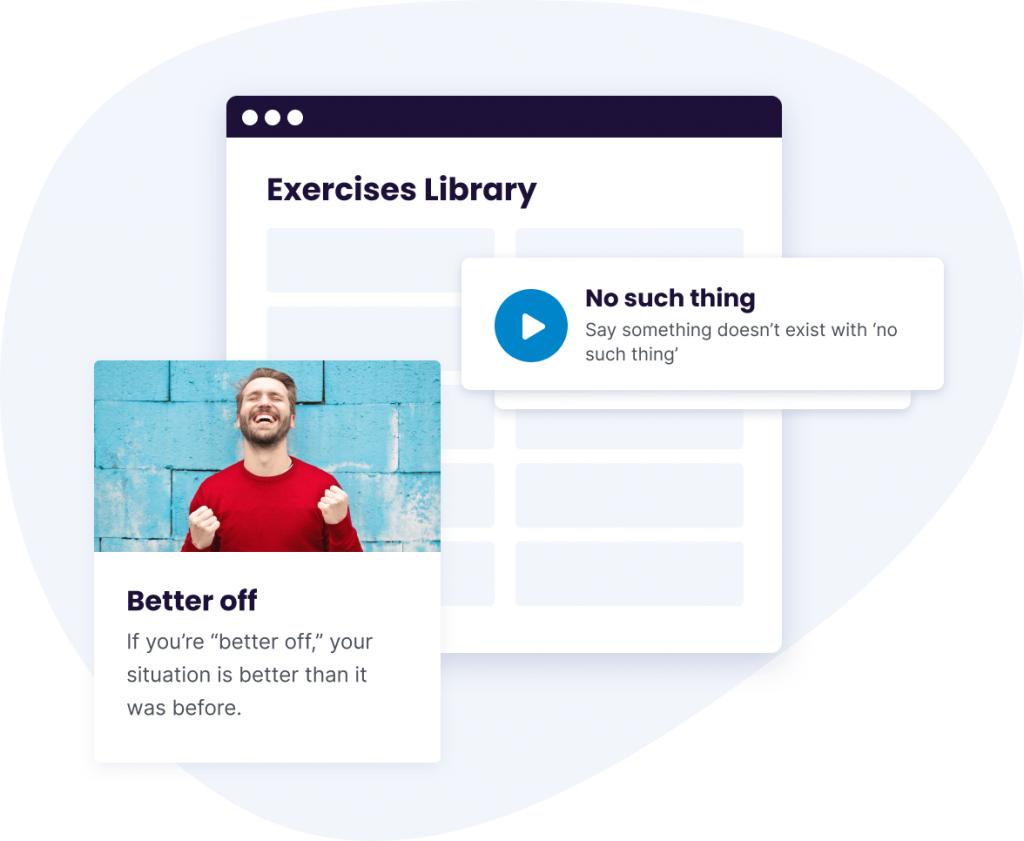 Speak English like a native
You'll get real-world examples and step-by-step videos to help you express your best ideas in English, no matter how simple or complex.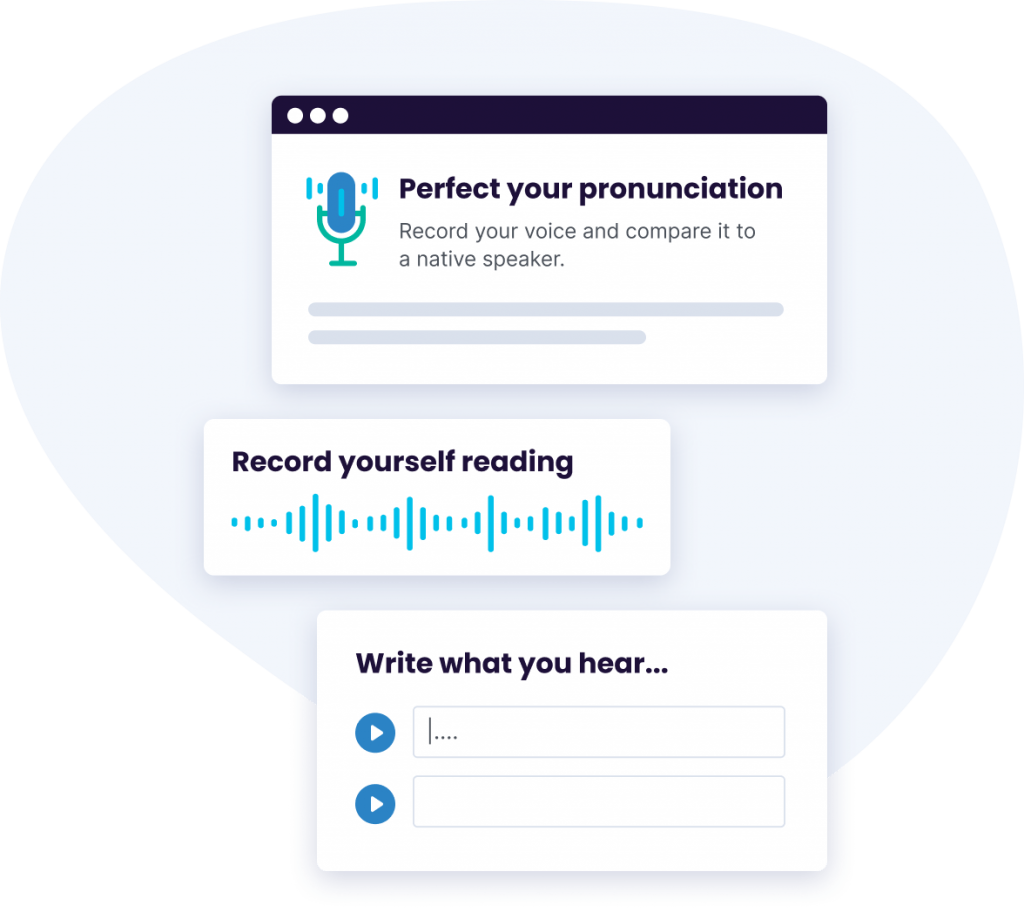 Make progress every day
Plain English is always updated with new lessons, quizzes, and interactive exercises so you can challenge yourself to improve your English every day.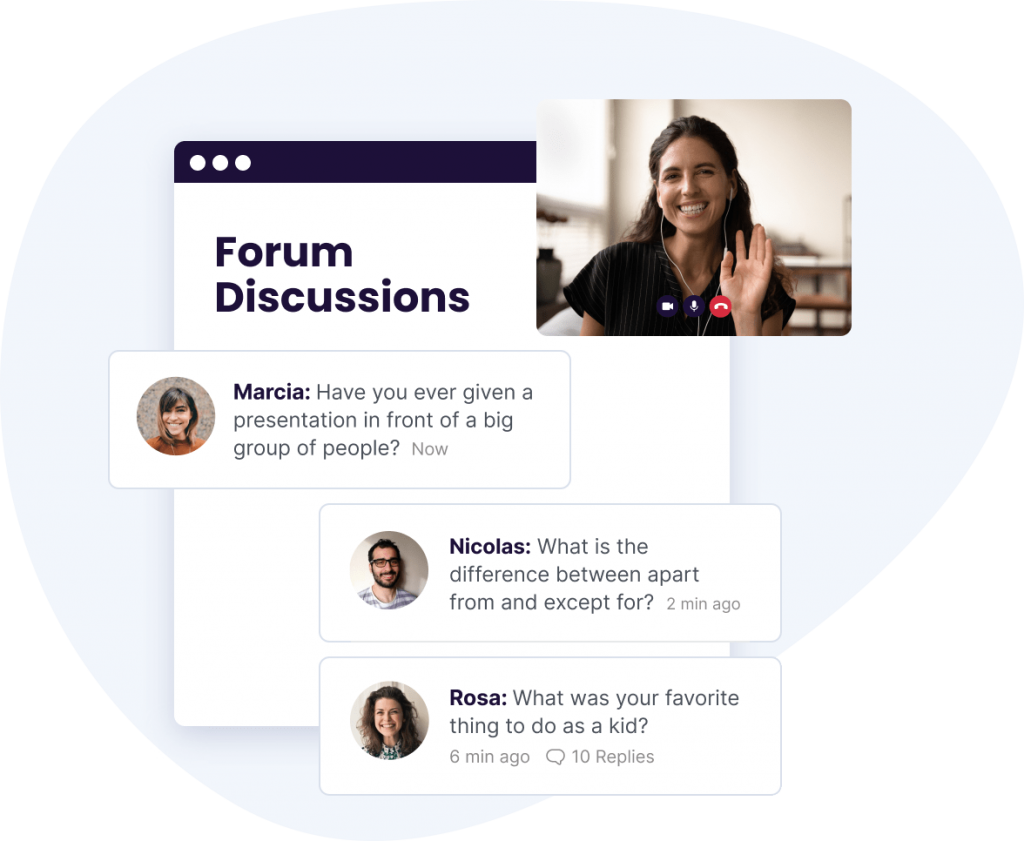 Get help along the way
We give you personalized feedback and answer all your questions so you'll never be alone in your English journey.
My understanding of English has improved significantly.
Remember more of what you learn
Research shows we retain more when we are engaged with our learning.
Here's how Plain English helps you build your skills in English:
Memorable topics
Fun lessons and modern topics give you a reason to remember what you're learning.
Forget boring textbooks or stale lessons: we're always adding new topics that are relevant today.
Active learning
Build your skills with online tools and then put them into practice on a live Zoom call.
Test your listening, practice pronunciation, take a quiz, write in the forums, and make new friends on live calls.
Helpful resources
Understand every word with translations, subtitles, and audio at two speeds.
Our lessons will challenge you, but they come with the support you need to make progress every day.
You're never alone in your English journey
Four ways Plain English helps you practice in a supportive environment:
Practice writing by answering JR's Question of the Week.
Ask anything in the English Help Desk, an online forum where you can get the answers to any question.
Join a live conversation call with other members to practice your speaking and build your confidence.
Learn an expression and get personalized feedback on your own examples.
Take the next step in English