If you're wondering how to best learn listening skills in English, you've come to the right place. Below, we've listed 15+ English listening exercises for you to start using today, with tools you already have. 
Keep reading for a list of mix-and-match resources and activities – for all types of learners – to help you improve your listening skills in English.
Ways to practice English listening
Keep these resources handy (= easily available and useful).
Audio streaming app
Whether you're listening to the radio, using songs to improve your English, or trying out different podcasts, audio is a great tool because you're less likely to be distracted by watching the content.
Audiobook app
Whether you love self-improvement books, romance, or thrillers, audiobooks are a great way to practice your listening skills. They can even be better than podcasts because the narrators read with emotion based on the plot, there are often multiple voices in a dialogue, and sometimes, you'll even get to hear the original author read it. Plus, you can always use the original text to help.
Youtube or other video app
Online video is booming. There are so many types of content to explore based on your interests. Many videos have captions (or you can add them yourself). Since these are computer-generated, they may not be perfect, but they often communicate the main idea.
Video streaming service
Chances are (= it's likely that) you have a subscription to an on-demand media streaming app. Many English language learners (ELLs) use sitcoms to improve English listening skills. These are enjoyable to watch, the actors' faces are expressive, and there are many pauses between their speech.
Video games
Video games are a popular way for people to blow off steam (= relax from stress) and improve your English as a bonus. From puzzle games to role-playing and massively multiplayer online games (MMOGs), there are many genres to choose from.
English class
Taking a course, whether online or in-person, is a tried and true way to learn listening skills in English.
Join a community
Sometimes, you learn faster when you learn together. For example, 11,500+ English learners love Plain English's modern approach, fun lessons, and helpful conference calls.
Game night
Games aren't just for kids! There are many games you can play with your English class, friends, or children.
People-watching
Whether you prefer the café or the park, this is a low-pressure way to hear real-life English and practice your listening skills.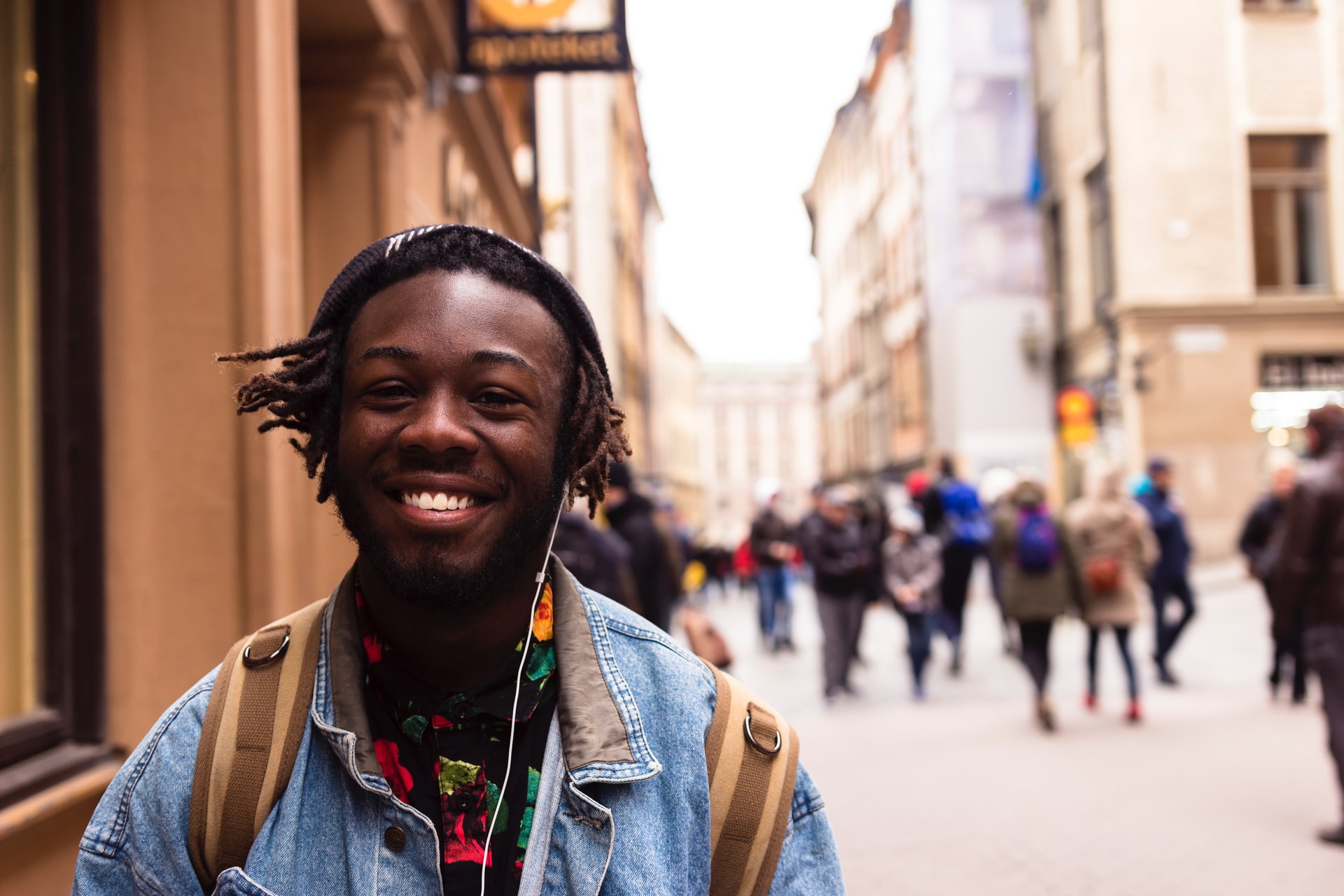 English listening exercises for intermediate learners
The following mix-and-match exercises have worked for Plain English teachers and students in real life. For each, we'll give you the best resources to use it with.
Practice your active listening
Use with: audio streaming app, audiobook app, some Youtube and on-demand videos
Improve your English listening skills massively with just 15 minutes a day. We think this is the best way to invest your time for the biggest impact. Here's our guide.
Listen and answer questions
Use with: audio streaming app, listening exercise videos on Youtube, English class
Content that is made for ELLs will often feature conversations or information, and then ask you questions about what you heard. The Business English podcast and 6 Minute English podcast are great examples. You can also search for channels with listening exercises on Youtube, like English Test Blog or Burhan peynirci.
Fill in the song lyrics
Use with: audio streaming app
A website like Lyrics Gaps has thousands of songs for you to search, listen, and fill in the blanks. For example, their exercise for The Beatles' "Can't Buy Me Love" allows you to choose a beginner, intermediate, or expert version. The site Lyrics Training allows you to study the lyrics while you listen to songs, like Beyoncé's "Irreplaceable," and fill in the gaps with different levels – you just need a free account. A phone app is also available.
Play Mad Libs
Good for: English class, learning community, game night with a partner or group
Mad Libs is a popular template-based word game invented in 1958. One partner reads a story with gaps, and the other chooses any word to fill it in. Gaps use word categories like noun, verb, or adjective as a prompt, so you're also practicing your grammar. You can find Mad Libs printables, books, and apps on their website.
Use reader's guides
Use with: audiobook app, partner work
Search a site like Reading Group Guides to find a reader's guide to answer questions about what you heard in your audiobook. Sometimes, books will have reader's guides in the back to help you think about what you learned, both in each chapter and overall.
(Pro tip: Read a book with an English-learning buddy and have them ask you questions for a listening and conversation activity.)
Explain a video
Use with: video app, video streaming service
Listen to a short video (or part of a video, using our active listening exercise above) and explain it to a friend or write it down in your own words. First, try to summarize the topic: Imagine you are explaining it to someone else. Then you can explain how you feel about it.
Try one of these channels or topics:
All examples include helpful visuals.
Fix the captions or subtitles
Use with: video app, video streaming service, audio streaming app
Many video services include captions or subtitles to help with accessibility. But automatic captioning on Youtube, for example, isn't always right. Even subtitles on streaming services aren't 100% correct. But correct captions help everyone, from people who are hard of hearing (= can't hear well) to ELLs like you.
Here are a few activities:
Listen and transcribe a Youtube video into your own language and share the captions (beginner)
Listen and transcribe the English words to a Youtube video in order to add non-existent captions or fix incorrect captions (intermediate)
Watch an episode of a TV show on a streaming service with subtitles, transcribe the captions based on what you hear, and compare as you go (advanced)
Read an episode review
Use with: video streaming service
Use your active listening skills to watch an episode of a TV show or a short film, and then read an episode review to see if you understood what happened. You can find plot recaps on Wikipedia, IMDB, or Vulture (beginner to intermediate), and episode reviews on Metacritic, IGN, or Vulture (advanced).
Play a multiplayer online game
Good for: game night, your ELL community
In MMOGs, you choose a character and complete tasks with others. Many MMOGs are fantasy, role-playing, and world-building games where you have to communicate and collaborate with other players. They are played by people of all ages and language abilities. Popular MMOGs include EverQuest, World of Warcraft, Lord of the Rings online, Guild Wars, and Minecraft. Read a list of top-rated MMOGs here.
Set daily or weekly word-use goals
Did you hear a word while doing a listening exercise that you want to add to your active vocabulary? Choose one word for a daily or weekly goal. You must actively try to use this word in conversation so that you become used to using it.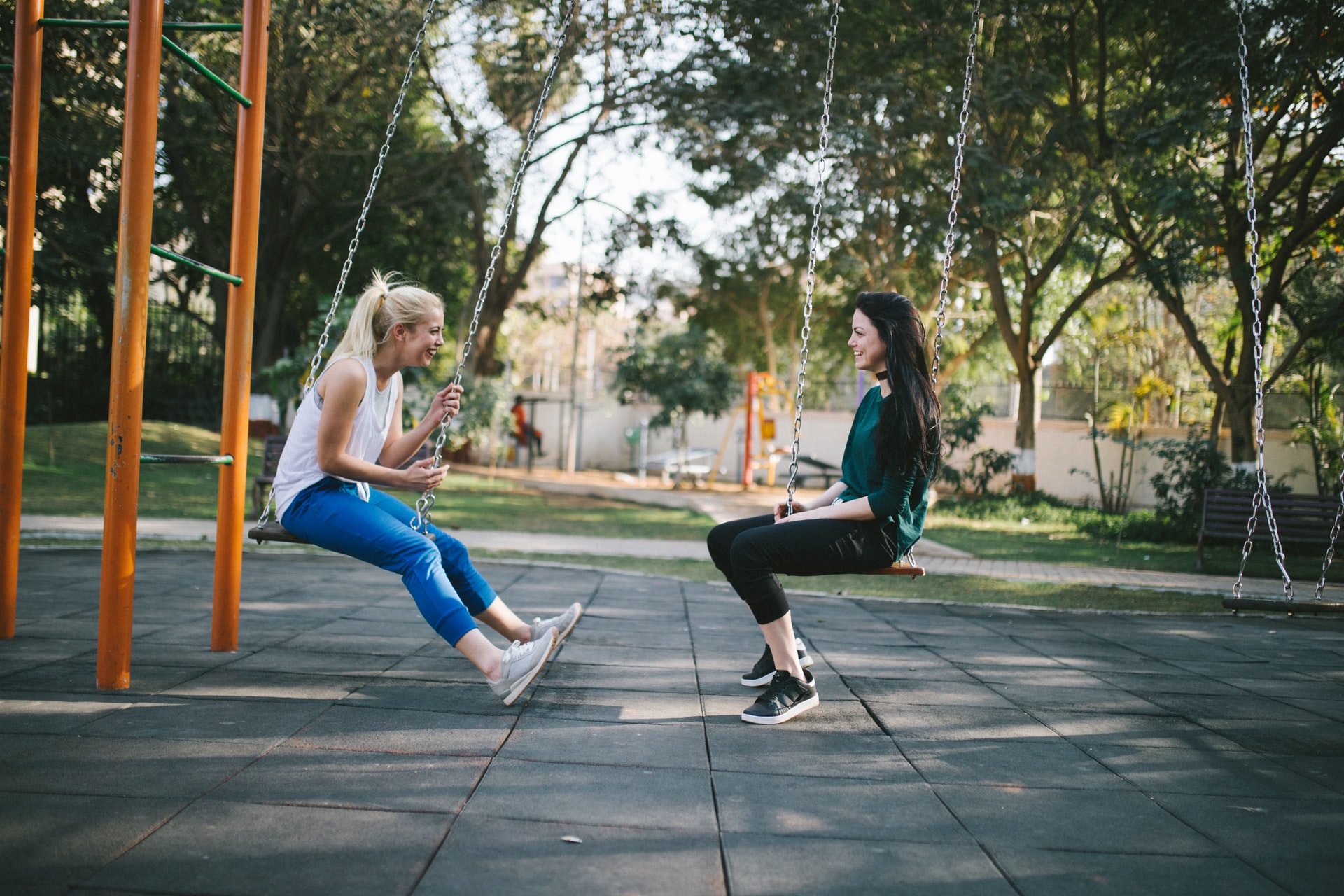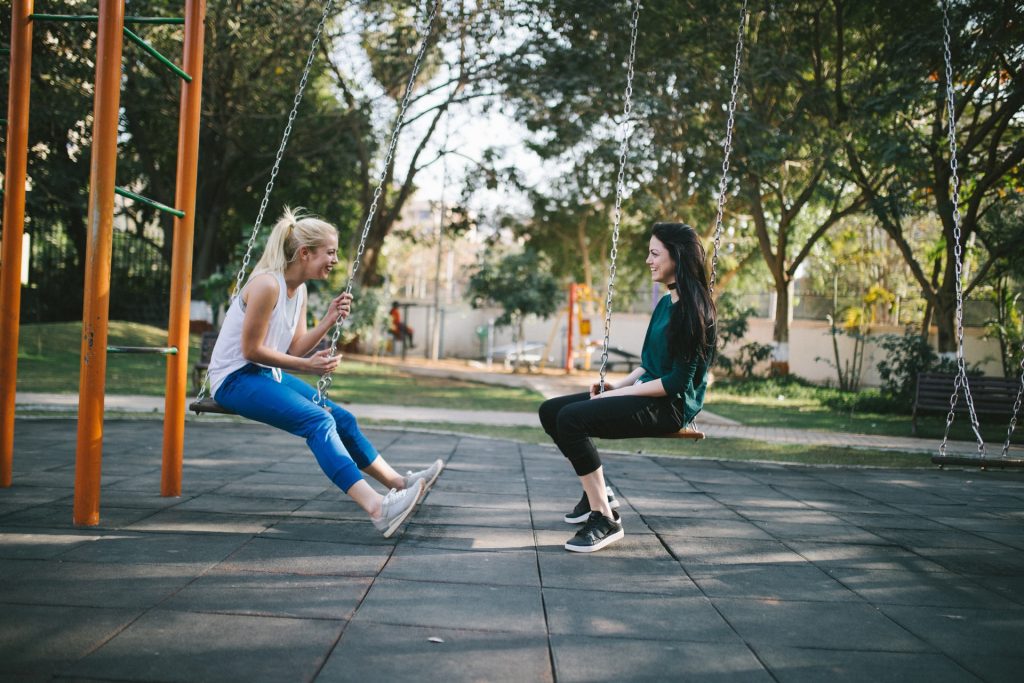 Eavesdrop
Eavesdropping, or listening in to other people's public conversations, is a low-pressure way to improve your real-life listening skills in English. Read more in our blog about improving your English listening comprehension.
What's the best English listening exercise?
Many of the English listening exercises above are free and multi-purpose, helping you with listening, speaking, reading, and writing. That said, no single listening exercise is the best for everyone. What works for you may not work for your classmate or coworker.
Choose your preferred listening exercise based on your interests, resources, the amount of time you have, whether you have a conversation partner, and even where you live. For example, eavesdropping in your native language may be fun, but it probably won't help you learn English.
What English listening exercise will you try first?