Podcasts are one of the most popular audio genres of the 21st century. There are millions of podcasts online today, with the highest percentage of listeners in the U.S. and the fastest growth in Latin America and China. With so many available, podcasts are a great way to improve your English listening skills.
You can listen while commuting to work, doing housework, or relaxing. Some people like to use music to improve their listening; others may prefer podcasts. Podcasts are easy to access on the web or streaming apps, and transcripts are often available to help listeners practice their English.
Best podcasts for English language learners
Let's go through the best podcasts for English language learners, with a variety of topics, accents, lengths, and levels.
All Ears English
All Ears English (AEE) is an "English as a Second Language (ESL) podcast for intermediate to advanced English learners around the world." The podcast has been downloaded more than 200 million times, offers an email signup so you can get transcripts delivered directly to your inbox, and has the motto, "Connection NOT perfection."
This podcast is great for listeners who…
…are looking to learn more about American English or have the goal to speak more like a U.S. native speaker. Many episodes are geared towards (= focused on) communication skills in professional and social environments.
AEE currently has 1660+ episodes that come out multiple times a week, almost daily. There is a lot of variety, from discussion of the past participle to color vocabulary to different moments of connection in English. This might include phrases for your next job interview, different ways to say thank you, and tips on how to be playful in English.
The format
Episodes are typically between 10-20 minutes. Hosts Lindsay and Michelle introduce the podcast and topic of the episode and banter (= have casual conversation) for a few moments.
Then, they explain why the topic is relevant, give you specific phrases and tips, and share real-life examples or use the concepts they've introduced in a sample conversation.
Finally, they summarize the topic and finish with an invitation to subscribe to the podcast.
Example of a recent episode
In "AAE 1659: Believe It or Not, this Phrase Brings Connection in English," Lindsay and Michelle discuss how and when to use the phrase "believe it or not," whether you are talking about the nearest laundromat or going skydiving this weekend.
Why should you listen?
Lindsay (from Colorado) and Michelle (from New York City) are enthusiastic, high-energy hosts who approach the topic of improving your English from many different angles. They use idioms and slang in context, which can be helpful. Their sample conversations can give you good ideas for using what you've learned in real life.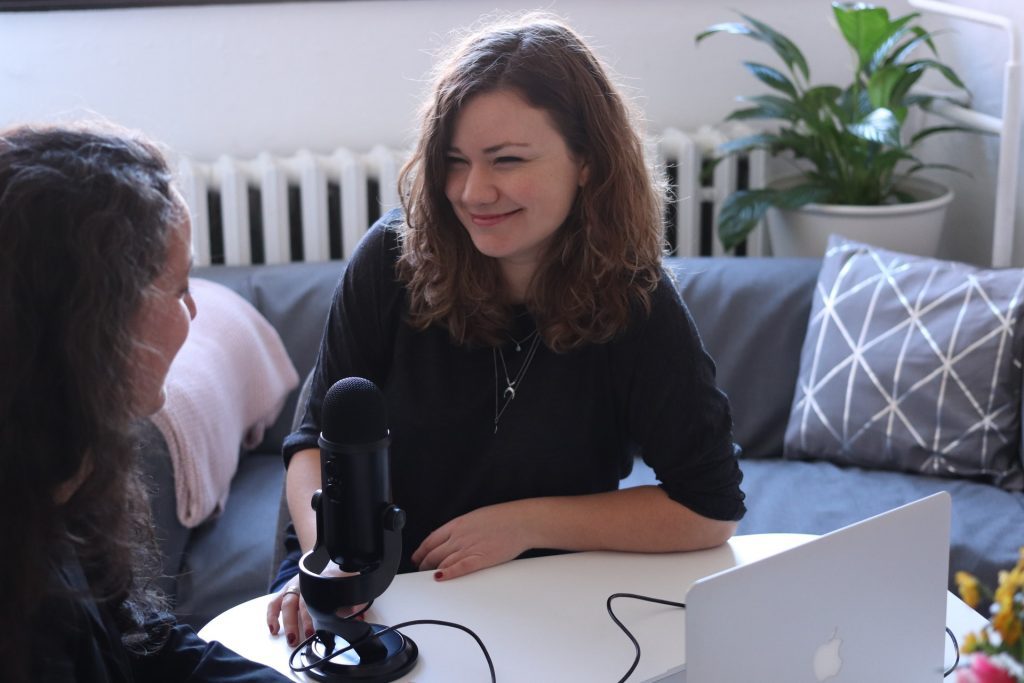 Luke's English Podcast
Luke's English Podcast (LEP) is one of the longest-running English-language shows in the world. Luke Thompson, an English teacher and stand-up comedian from London, started the award-winning show in 2009.
This podcast is great for listeners who…
…are looking for an entertaining, long-form way to listen to and learn British English. LEP aims to make listeners laugh and think, and is great for listeners who want to hear guests with different accents speak and share stories.
The podcast has nearly 750 episodes, which come out once or twice a week. LEP is complete with transcripts and other resources on Luke's site.
The format
Episodes are between 30 and 90 minutes and the episode topic is clearly explained in the title of each episode. Luke greets listeners, whom he calls LEPsters, and, often, introduces the guest of the episode. The podcast contains a mix of genres, but most recent episodes spend the majority of the time on the guest interview. Afterwards, Luke "rambles," or chats to the audience about current events and other topics at length, and sometimes even sings.
Example of a recent episode
Episode "743. Give me Tea, Please – Practical Ingredients for Tasteful Language (with Natasha V Broodie) + ramble / song" features author Natasha V Broodie who wrote Give Me Tea, Please. During her travels, Broodie had to learn how to communicate effectively in Russian, German, and more. On the podcast, she compares politeness in different languages to show how non-native speakers can get the tone of their communication right in English. At the end, Luke plays the Coldplay song "Trouble" on guitar.
Why should you listen?
Luke is an English teacher with 20+ years of experience. There is a lot of variety in subject matter and guests, and with so much choice, English language learners will never be bored. The podcast is great for longer listens; for example, when you're commuting.
Business English Pod
Business English Pod (BEP) offers podcasts targeted for business English – it's in the name! You can download the podcast episodes, complete with transcripts and quizzes, for free on the the BEP website or listen on a streaming app.
This podcast is great for listeners who…
…are beginner-to-intermediate speakers who want to focus on business English for meeting, networking, and more, without extra frills (= fancy additions). BEP currently has 380+ episodes that come out two or more times a month, with a long archive that is sure to keep you busy while you wait for the next episode.
The format
BEP alternates different podcast formats. Episodes that start with "BEP" – the majority of recent episodes, are structured specifically to help you practice your listening skills. The speaker introduces the topic, gives you questions to pay attention to, and plays a sample conversation with different voices. Then, you have the opportunity to practice specific phrases that you learned.
There are also BEP "English Lessons" (talking about prices, making arrangements), "Skills" lessons (meeting new people, following up with contacts), and "Business English News" (cryptocurrency, the economic impact of Covid-19). Often, more than one episode is devoted to a specific topic.
Example of a recent episode
"Business English News 48 – Cryptocurrency" is a thorough yet clear explanation of "crypto." The podcast explains what cryptocurrency is, why it is so popular, and how governments are reacting to its use.
Why should you listen?
If you've ever taken an English course with listening exercises, you will feel right at home (= comfortable, familiar) with this podcast. Episodes often take the form of listening exercises with questions and opportunities to practice. There are informative discussions of current topics or skills in business. The speakers are always easy to understand.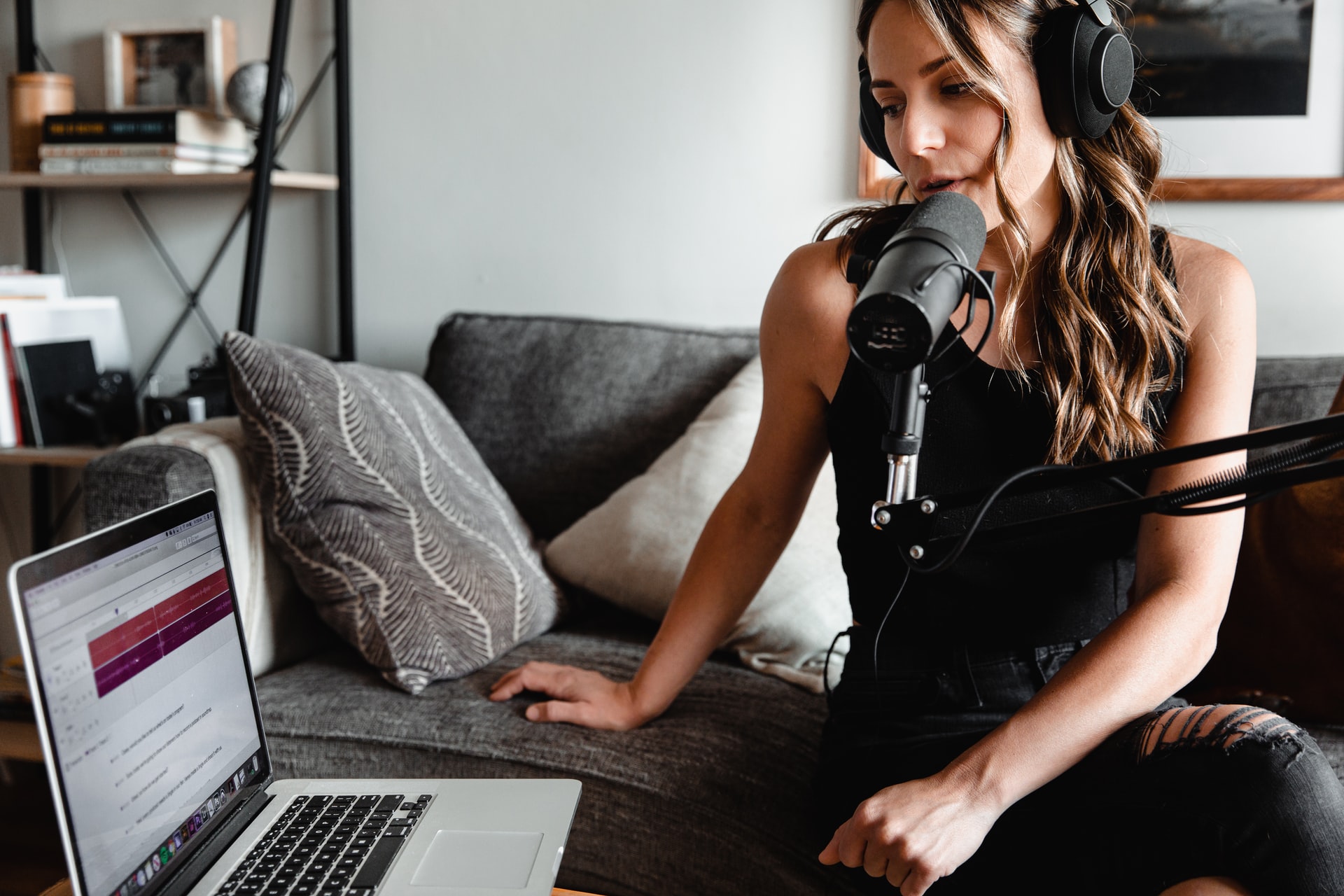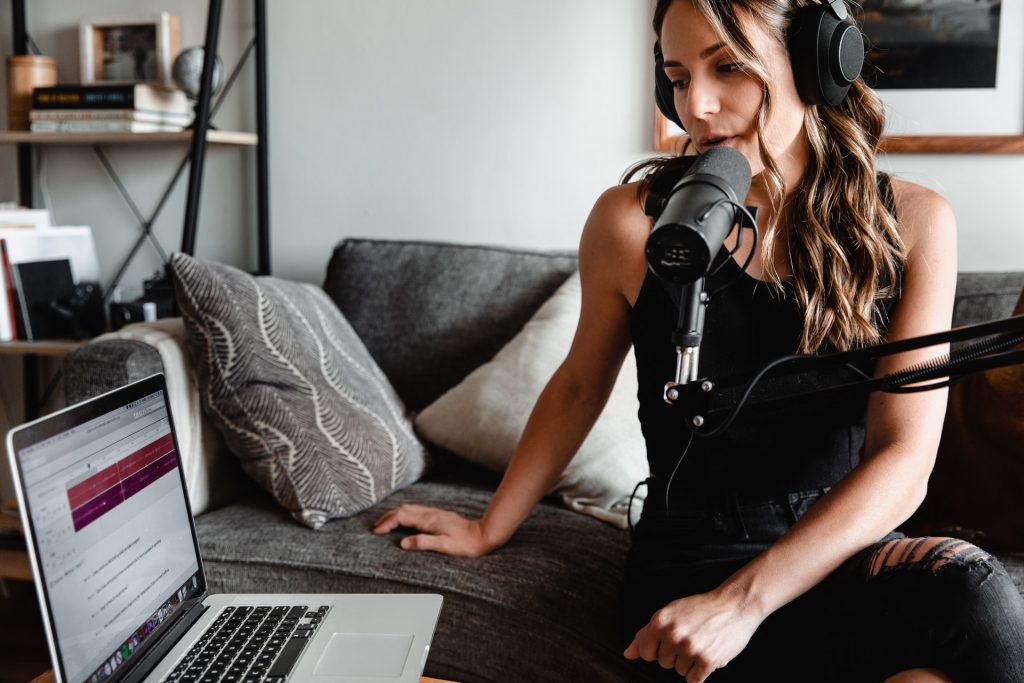 Send7 Simple English News Daily
Send7 is an independent daily news podcast that will teach you about the most important global news of the day in clear, simple English.
This podcast is great for listeners who…
…are looking for a daily podcast in slow, intermediate English that will help them keep current with global news while training their ear on British English. You can listen along with the transcript as you learn new vocabulary from a diverse team of hosts. Episodes come out daily Monday to Friday.
The format
Hosts Stephen and Namitha alternate episodes, which are similar to the format of a newscast. The host of the day will introduce a piece of news based on where it is from in the world and explain the situation and what people said about it. The podcasts sometimes feature short news clips where you can hear people from around the world talking in English.
Example of a recent episode
If you tuned in (= listened) on October 15, 2021, you would have heard news from Lebanon, Taiwan, India, China, Nigeria, and more. Host Stephen talked about the most important politics, world conflicts, and news about Covid-19 in the world on this day.
Why should you listen?
Simple English News Daily fulfills the promise of its name. It delivers daily world news in clear English, and educates listeners on politics, business, natural events, human rights, and more. If you enjoy these topics, it's a great motivation to listen for just seven minutes every weekday morning.
BBC Radio 6 Minute English
BBC Radio is a great resource for English language learners who want to improve their British English listening skills, with many podcasts available for learners of all levels. "6 Minute English" and "6 Minute Grammar", in particular, feature varied topics and helpful lessons.
The "6 Minute English" podcast is great for listeners who…
…are intermediate learners interested in learning about diverse topics, from the environment and women's health to technology and strange animals. Every Thursday, listeners will hear a variety of male and female speakers and learn interesting facts they can use to discuss the topics in their own lives.
The "6 Minute Grammar" podcast is great for listeners who…
…want to hear relevant tips they can apply to their English immediately and use daily. Every Tuesday, listeners will hear a variety of male and female speakers, who explain what the element of grammar is and how to use it, give examples, and quiz the listener on what they learned.
The format
Episodes are 6 minutes long. Hosts introduce themselves, then introduce and explain the topic. Most episodes include two main hosts who alternate speaking, ask each other questions, and quiz each other.
Example of a recent episode
"6 Minute English" covered "Smart tech and climate change." The episode is a conversation between male and female speakers discussing whether artificial intelligence (AI) can help us fight climate change. The hosts share interesting facts and expert quotes, and fully explain new vocabulary like "simulate" and "carbon footprint."
In one recent episode of "6 Minute Grammar," hosts explained the difference between "'Have to' and 'must,'" and in another, hosts discussed the many "Present tenses."
Why should you listen?
BBC "6 Minute" podcasts are short, weekly podcasts that provide an easy way to practice listening to current topics and use that knowledge to improve your speaking skills. Both podcasts can make a good companion to English language learners who are also taking an English class.
Duolingo Podcast
If you're a Spanish or Portuguese speaker who wants to improve your English listening skills, the Duolingo Podcast offers both. Unlike the podcasts we've mentioned above, both of these podcasts are bilingual.
The podcast for Portuguese speakers and the podcast for Spanish speakers have about 10 episodes that discuss topics like comfort food, road trips, and furry friends (= pets). In each episode, various male and female speakers tell stories about the topic and switch between Spanish/Portuguese and English to help beginner listeners understand better. Episodes are about 20 minutes long.
What podcast will you use to improve your listening?
There are many podcasts for English language learners that can help you develop your English listening skills. Choose a podcast with topics or a focus that is relevant to your goals, and/or podcast hosts with your target accent, and commit to listening a few times a week so you can improve with ease.
And if podcasts aren't your thing, that's okay too. Check out these other tips for improving your English listening skills.