Language learning is a long-term activity, and (let's face it) it can sometimes seem repetitive. To mix things up, we've collected these 24 activities to practice your English speaking skills.
Whether you're practicing your speaking skills alone or are ready to improve your English speaking with a partner or group, you're in the right place! Find an exercise you like and get started.
Tools you need to practice English speaking
Chances are, you already have these resources or can arrange them easily.
Phone and recording app
Many smartphones come automatically with a recording app that you can use to record and play back voice recordings. Look for Voice Memos on iPhone and Voice Recorder on Android. You don't need anything fancy, though you can find recording apps with more features on your app store.
Audio and video streaming app or service
If you want to practice your listening skills and speaking skills in one, you can try practicing what you hear on your favorite podcast, YouTube video, or streaming app with the help of embedded captions and transcripts.
Text aids and other reading material
If you're using audio or video to practice speaking, you'll want to have relevant texts handy (= available). Podcasts often publish audio transcripts online (check the podcast episode description); for example, all Plain English audio lessons have transcripts. A quick web search can help you find scripts for your favorite TV shows and movies. You can also practice by reading other material, like a book or article, out loud.
Computer headset
Many people play video games or take online courses to improve their English speaking skills. It can be helpful to have a headset with a good microphone to help you record and stream clear audio.
A conversation partner or group
Ask for conversation help from a family member, friend, or group of fellow English language learners. You can plan to practice speaking one-on-one, share a meal together, or have a game night. Joining a vibrant online community, like Plain English's community of 11,500+ English learners, can also help.
A pinch of confidence
This can sometimes be the hardest part, but it's also the most important. Practicing your speaking helps you build more confidence. Pretty soon, you'll be speaking English without hesitation.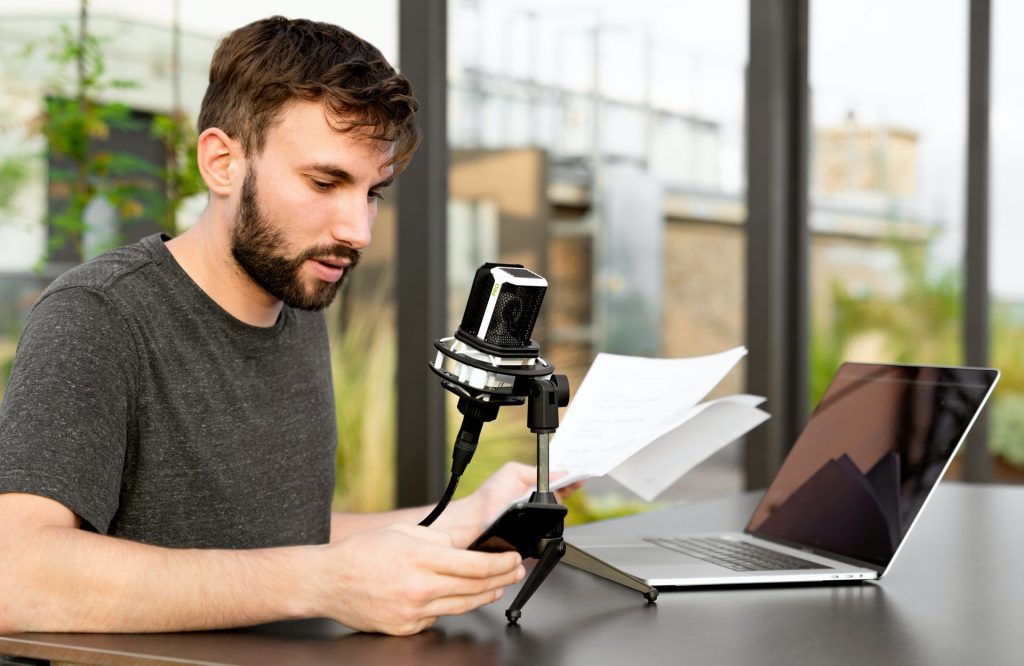 Speaking activities for English language learners
You can use any or all of the following speaking activities. All have worked for Plain English teachers and students in real life. We'll also recommend any resources you need to do the exercise.
Speaking exercises you can do alone
Want to practice your English speaking from the comfort of your bedroom? These speaking exercises are perfect for you.
Read out loud
Do you love to read books, magazines, and/or web content in English? Reading out loud is a great way to practice speaking English. Find a text that works for your level of English, and read. Notice what words are easy for you to pronounce and which ones you struggle with. When you have trouble with a phrase, read slowly and repeat it until you feel more comfortable. Write down words that give you a lot of trouble, and look up their pronunciation.
You'll need reading material, whether physical or digital.
Pro tip: You can use Plain English Plus+ to record yourself reading texts about current events and play it back to practice alongside a native speaker.
Memorize a scene from movie or TV
Search for the script of a movie or TV show episode that you can access through a streaming app, and practice reading the script. You can use different voices for different characters. Play the audio/video to help you practice your lines. Then practice while playing to see how well you can match the original pronunciation.
Tell a story
Storytelling is important to all human cultures. Whether you know it or not, you tell stories every day.
One way to stimulate your creative juices (= creativity) is to use story dice with random pictures that prompt you to make up a crazy story. Try the phone app Rory's Story Cubes or buy the cubes to play at game nights.
You can also try getting inspired by the adult bedtime podcast Dreamful, which uses bedtime stories from all over the world to help people sleep. What fairy tales or legends from your country could you tell someone in English? Try telling it out loud and recording it for feedback once you've practiced.
You'll need a phone to use apps and potentially a conversation partner, but this activity can be done successfully alone.
Make a presentation
You don't need to be a business person to make a presentation. What are you really good at that you might want to one day share with other people? This can be anything from your career journey to your family vacation to how to make the best pancakes on planet Earth.
You'll need an electronic device with a presentation program, like Microsoft Powerpoint or Google Slides. You can practice the presentation alone and try presenting to a family member or friend when you feel confident.
Attend a virtual or in-person event
It can be easier to practice speaking with strangers. Thankfully, there are a lot of great options to meet strangers in a formal setting where you can relax, learn something, and practice your English speaking skills, too.
Join a free Creative Mornings webinar with breakout rooms. The event description says whether the event is interactive or not.
Search for virtual talks on Eventbrite. You can attend anonymously, practice your listening skills, and ask questions at the end.
Ready to take it to the next level? Book a museum tour or walking tour in your town, and ask questions about the art, history, or architecture.
You'll need a computer or phone and a pinch of confidence.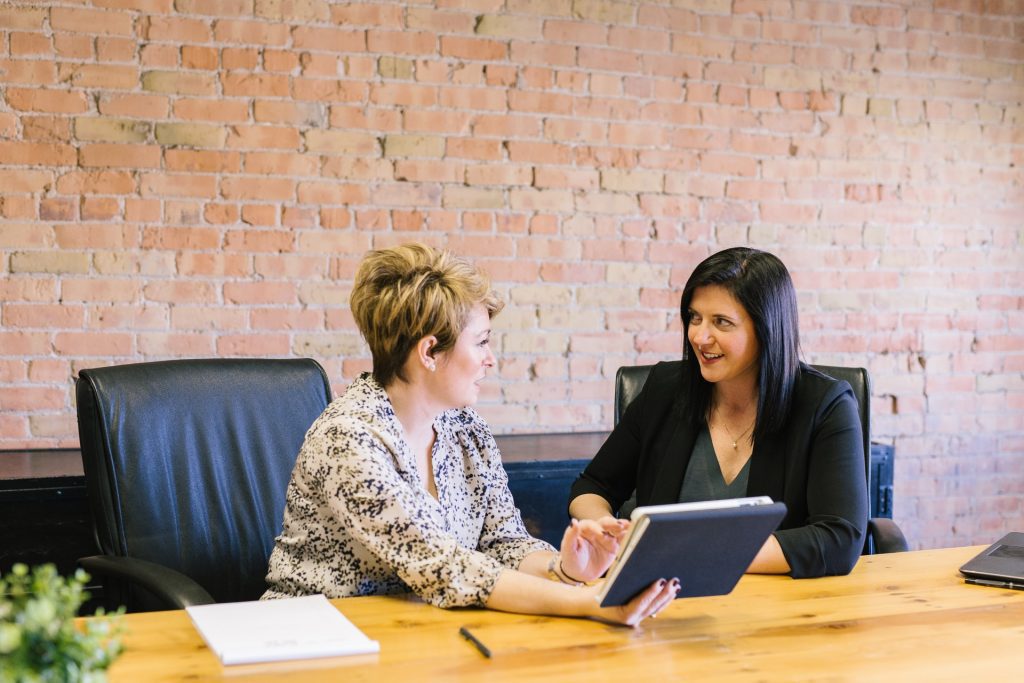 Exercises for one-on-one conversation
Often, speaking is more fun and useful when done with a partner. Here are some speaking activities you can use.
Teach someone a new skill or fact
Some people believe you don't really know something until you can explain it to someone else. In this case, you can get confidence from teaching something you already know how to do well to someone who is a beginner. For example:
Teach a coworker how to use a new digital tool
Teach a family member or friend how to make your favorite recipe
Tutor someone, who is less advanced than you, English (yes, you can do it!)
Also see our listening exercises for ways to use explanation as a great English listening and speaking activity at the same time.
You may need a phone or laptop, or pen and paper, but this activity can be done without any extra tools.
Practice your description skills
When you're in the middle of a conversation but forget a word or phrase, it can be tempting to stop the conversation and use your phone to look it up. A great way to practice your speaking skills is to stay in English and describe the word you're looking for instead. You'll continue practicing, plus you'll gain flexibility in your speaking.
The board game Taboo (play online) is a great example of this. You have a list of words that you have to describe, but not use, while your partner guesses.
You'll need just a conversation partner for this one!
Interview an English-speaking friend
What better way to practice your English speaking skills and get to know someone better, than to interview them? You'll have the chance to write down and ask questions and improve your speaking skills through improvisation during your conversation. If you need inspiration, try these questions.
You'll need pen and paper or a word processor to write down questions, an interviewee, and potentially a recording app.
Group speaking exercises
When it comes to practicing your English speaking with a group, the possibilities are endless! Here are some of our favorite games and exercises.
Easy speaking games for groups
Find someone who… This is a list or bingo game that has questions on a piece of paper. Your goal is to walk around the room and ask questions like, "Do you have a birthday in December?" and check off the questions on your paper once you complete them.
Heads up! is a game where people are assigned a role (an elephant? A doctor? Elvis Presley?) that they don't know about because it's on their forehead. Your job is to answer their questions and explain traits of the character so they can guess. This is available as a phone app but can be done with pen, paper, and tape.
Guess who is a game where people get assigned a famous personality and you ask questions to find out who they are.
Intermediate speaking games for groups
Story Cube. In addition to being a great storytelling game for individuals, it can be hilarious in groups.
20 questions. Think of any person, place, or thing. The group has only 20 questions to narrow down the possibilities and guess what you're thinking of.
Trivia games. There are an endless number of trivia board games and online games to choose from. Best of all, it makes use of both your language and general knowledge skills.
This or that. A great way to start debates and get to know people better, this game involves people taking a side and arguing for it. Dogs or cats? Breakfast or dinner? Mountain or beach?
Two truths and a lie. All participants make up three statements, two true and one untrue. When it's your turn, read the statements out loud and let people ask you questions for 2-3 minutes before they guess.
Advanced speaking games for groups
Would you rather. Similar to this or that, this game forces people to choose between two bad scenarios, like, "Would you rather eat dirt or drink toilet water?" It's a great opportunity to be creative, argue for your choice, and laugh over what people say.
Mafia. This speaking-only party game has many names and variations, but the main idea is that people are taking part in a mystery game where they are slowly killed off. The group has to discuss and find the killers before there is no one left.
Dungeons and Dragons. This popular roleplaying game requires you to create and act out characters while a "Dungeon Master" narrates the story. It takes place over multiple sessions.
You'll need some advance preparation, including pen and paper, and a large group, for some games.
Start improving your English speaking today
Getting the repetitions you need doesn't have to be scary or boring. You can practice your English speaking skills anywhere, at any time, whether you're alone or have a conversation partner or group handy.
Plus, the beauty of having so many English speaking exercises is that you can try a new one every week. So tell us, what exercise will you choose first?