What to do when you're a busy person and it's hard to find the time to practice speaking English?
It's more than possible to get plenty of English speaking practice right from your own home, anytime, without traveling.
Let's go over why it makes sense to practice your English speaking at home, tips to learn English speaking skills, and resources for further study. Keep these tips in mind and you'll be speaking English without hesitation in no time.
Why practice speaking English from home?
Learning how to speak English doesn't have to require time or travel – and nowadays, there are a lot of reasons to practice your English speaking skills from home. For example, travel might not be possible at the moment, or you might have work and family obligations. It doesn't help that popular English-speaking destinations can be expensive for many learners.
Practicing speaking from home is convenient for busy people. If you set aside time to practice regularly, it can be an efficient way to learn, and may not require any extra costs. It's also a fun and productive way to spend your free time.
Ways to practice English speaking at home
It's more than possible to learn English speaking skills without leaving your desk, couch, or backyard. Here are a few great ways, whether you prefer to practice alone, with others, online, or in person.
Sing song lyrics
Music is a great way to practice your English speaking and listening skills at the same time. Singing in English may not only improve your mood, it will help your pronunciation and pacing.
It also doesn't require a lot of resources. You can find lyrics, lyric videos, and music videos with any Internet-connected device or streaming app. There are also karaoke apps that you can use to prompt you with paced lyrics and make practicing a fun, hands-free activity with your partner, friends, or kids. Once you have the words down (= memorized), all you need is your voice!
Start with our guide to using music to help you learn English.
Read out loud
Like singing, reading out loud is a low-pressure activity that uses your voice to give you feedback about your pronunciation and pacing. Make sure you have reading material on your level, and try to read a short passage at a consistent pace. Notice what words you stumble on and repeat the words, phrases, and sentences until you've mastered them. You can use the pronunciation function in any translation app to make sure you're saying the word correctly.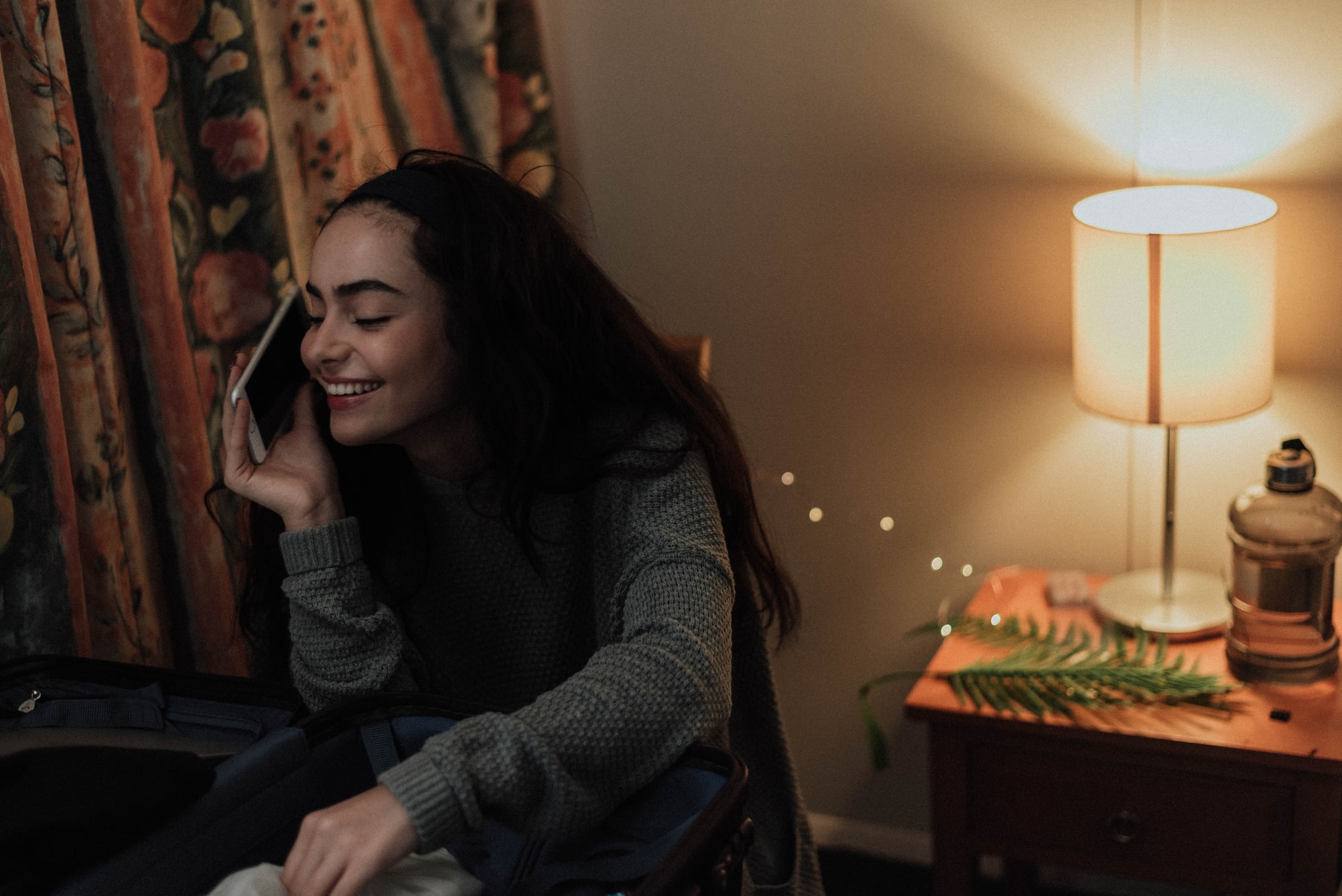 Talk with a conversation partner
"Pen pals," people matched to write letters to each other, are an age-old tool to make friends and communicate regularly about common interests. When you want to practice speaking, a "phone pal" may be just the thing you need.
There are many ways to find a conversation partner:
Ask around in your social circle,
Post your request on social media,
Research language meetups or language exchange apps,
Try an online dating or friend-matching app like Bumble,
Use online tools like the Reddit language community or Conversation Exchange, or
Find an online tutor.
Conduct interviews
If you like the idea of making your English speaking practice into a project, here's an idea. You can interview people in your social circle, at work, or even strangers you find interesting, then turn your interviews into a written or video blog project.
First, decide on your theme. Do you want to conduct an oral history of your family or friend group? Introduce your coworkers to your customer base on social media? Learn more about a subject area or career path?
Then, write down a series of relevant questions and reach out to the people you want to interview. Recording your interviews will help give you personal speaking feedback. Repeating your questions with different people will help you perfect your delivery, and eventually, you will feel more comfortable letting the questions evolve with your interview.
Chat with people online
We know that even networking in your native language might give you anxiety, but hear us out. There are many ways to meet people online, especially now that our worlds, including many traditionally real-world events, are more online than ever.
Here are a few ways to meet people online:
English-language learning sites like Coeffee allow you to meet people while solving puzzles and practicing your English speaking and comprehension together.
If you're adventurous, you can try a roulette-style chat website that matches you with random conversation partners, like ChatRoulette.
For a creative learning experience with other professionals, look into free, virtual, one-off sessions like international CreativeMornings meetings.
Teach something
There is a saying that you don't truly understand something until you can teach it to someone else. The same idea works with practicing English speaking skills!
Think about what you're good at. You can teach an exercise class on social media, tutor someone at a lower level of English than you, or even apply to host a CreativeMornings session.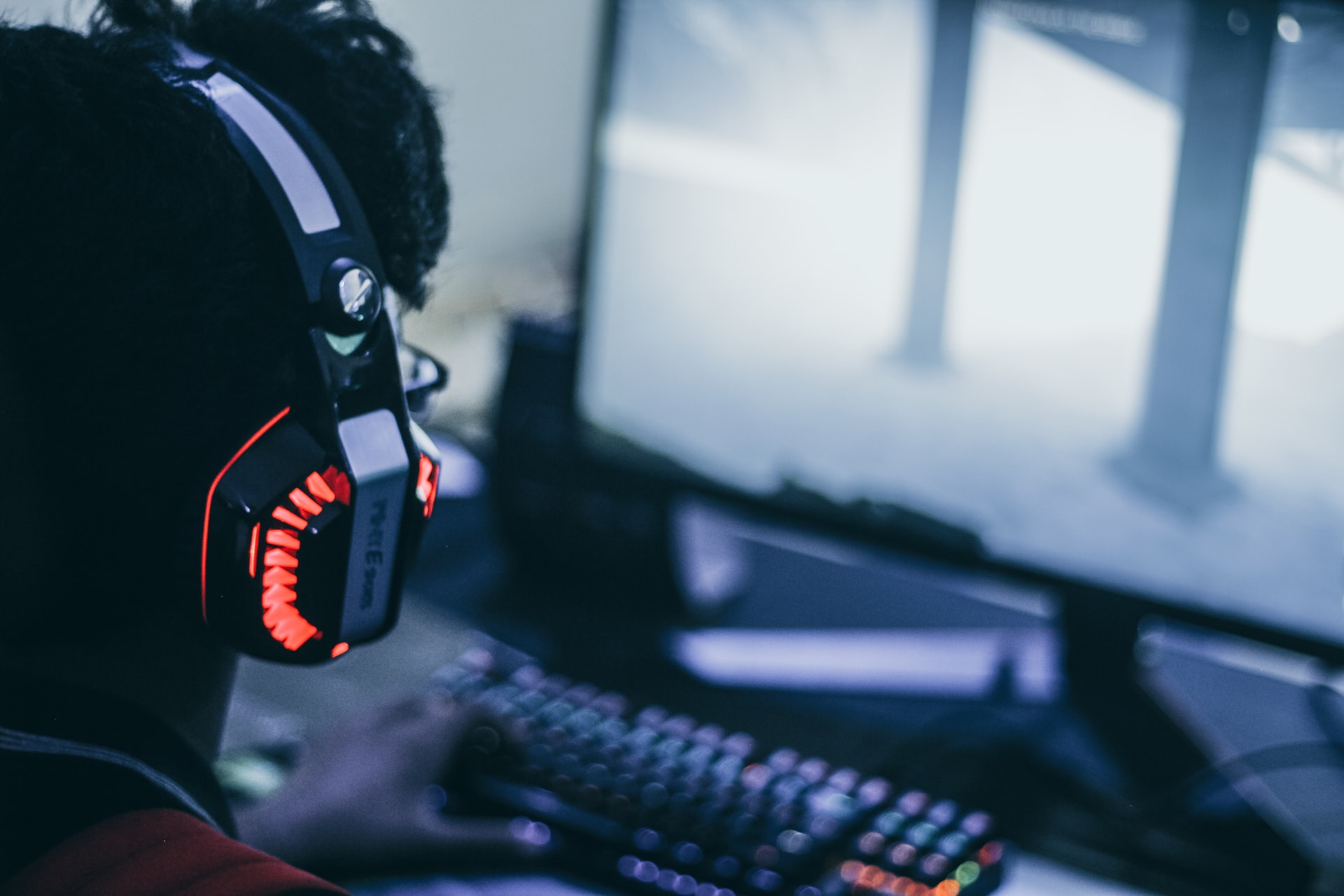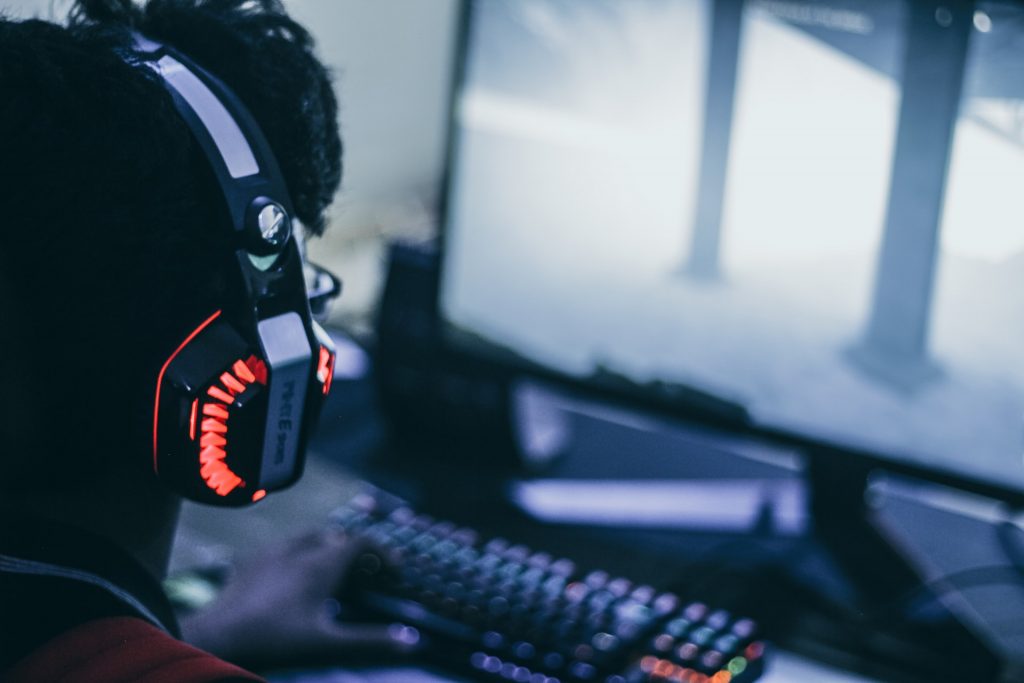 Gaming
The possibilities are endless to learn English speaking online. Many virtual games involve in-built speaking partners, and you must use a headset to communicate with teammates or other players around the world.
Massive multiplayer online games (MMOGs) like EverQuest, World of Warcraft, and Final Fantasy involve world-building and collaboration. They're a great way to communicate with people with different accents and practice your English speaking.
Online games like Among Us, Code Names, and Jackbox are fun ways to practice speaking. All require you to be creative by describing words, giving clues, or convincing others.
Keep in mind that you won't always hear perfect grammar online and some chats will involve bad words. However, gaming is a great idea for shy speakers because you can focus on quick thinking rather than mistakes and don't need to talk to people you meet virtually again if you don't want to.
Invite someone over
A great way to practice speaking without leaving your house is to have your conversation partner(s) come to you!
Consider having someone over for coffee or hosting an English-language dinner. In these cases, it's ideal to speak with people who don't have your native language in common, but it's not necessary.
You can also host a game night with friends – whether virtual or in-person – with the online games above or speaking-focused board games like Monopoly, Apples to Apples, Taboo, or Balderdash.
If you want to go to the next level, you can open your home to a volunteer through ICYE, Workaway, or WWOOF, or work with local schools to find an exchange student or au pair. You can even consider becoming an AirBnb host! Hosting travelers in your home means many and varied opportunities to talk about your culture, communicate house rules, and advise them on the best local sights.
Take a course with a strong focus on speaking
For people who want consistent, motivating practice, one of the most traditional ways to learn English speaking from home is to take an online course.
Blurb about Plain English speaking
Many great ways to practice speaking English
At home, people feel more in their element (= comfortable), which can help you get more regular English speaking practice in a relaxed environment. It's easy to work at your own pace, and there is no pressure to leave your comfort zone before you're more prepared to speak without hesitation in real-world situations.
Speaking is also related to listening. See how many of these speaking exercises you can combine with our best listening exercises.